The Best VAs In The UK
We're picky. Our VAs have 15 years' professional experience on average.
Small Business Friendly
From startups to scaleups; 90% of our clients are growing businesses.
Flexible Service
Rolled over hours, holiday cover and easy switch plans – our VA services are flexible by design.
Customer Care
We're only as good as our clients say we are. Luckily we have some great reviews from some excellent clients!
Fully Managed Service
Your dedicated Client Success Manager works with you every step of the way.
People Focused
We focus on getting the right people in place. No automation here.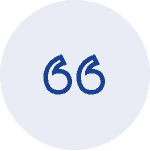 Hear Why
Karina

Chose Virtalent

Happy client, Karina, says "having the support of Virtalent has been immeasurable. Everything that once seemed impossible is suddenly very possible!"
Meet The Virtalent
Team
Sam & Ellie, Founders
The Beginning
Like so many success stories, founders Sam Wilson and Ellie Bekalo have put their all into Virtalent. Since starting the company in 2014, they've doubled in turnover and size year on year, growing the team to over 50 team members – using their own revenue, skills and by focusing on recruiting the best VAs they could find.
The Opportunity
As entrepreneurs themselves, opportunity came out of their shared frustration in being unable to find reliable long-term support they could depend on. Sensing a gap in the market, Sam and Ellie began to explore the burgeoning Virtual Assistant sector, and discovered a wealth of professional VAs able to work closely with clients remotely: helping them achieve their growth aims and ambitions from their own workspaces.
The Challenge
Other VA companies existed, but Sam and Ellie wanted to challenge the conventional 'task-focused' Virtual Assistant agency model – which focused on quantity over quality. Instead, they focused on building meaningful one-to-one relationships with both clients and the VAs they worked with.
It's a formula for success that continues today for their expanding client base.
Alice Young, Head of Client Success
Alice is a certified pro in delivering standout customer service! Her upbeat personality and 'can-do' attitude means she always goes above and beyond the call of duty in the name of client happiness.
Pre-Virtalent, Alice worked in similar roles for other startup businesses, where she helped grow customer services teams into full-fledged departments. Because she's experienced growth firsthand, she innately 'gets' where clients are coming from and how best to support them.
She also has a really good knack of understanding where a VA can add value to a client's business – working closely with them to identify issues, before coming up with creative and insightful suggestions.
She lives in rural Hertfordshire and fosters dogs for a local animal shelter.
Michelle Inchbald, Head of Client Engagement
Sales superstar Michelle, keeps a close eye on the pipeline, handling new enquiries and consultation calls with her signature blend of friendliness and business acumen.
A natural relationship builder, in a former life Michelle was PA to the Vice Chairman of UBS London. She also spent some time at a small company which experienced massive growth during her tenure – so she too understands the needs of scaling businesses and has firsthand experience of what it's like to support entrepreneurs and executives.
Michelle's currently in the throes of renovating her newly-bought home on the Beds/Bucks border – ripping out 80s pub carpet and gutting the peach bathroom suite.
Jo Leeson, Head of Marketing
Jo is the very definition of a 'T-shaped' marketer. Not only can she handle the high falutin' strategic planning part of her role – the brand story, vision and values – she's also an expert content queen who can just as easily turn her hand to blogs, web copy and social media when the occasion calls.
Yup, she's done this before. In her days before Virtalent she worked in a similar role for an up-and-coming coffee brand. And before that she was VP of Marketing for HSBC Securities in Hong Kong – so her pedigree is assured.
In her spare time she is a keen photographer with a particular passion for capturing the fleeting moments of childhood. You'll find her living the countryside dream in rural Surrey.
What People Are
Saying

About Virtalent
Multi-
Award Winning

Support
Venturefest: Investment Pitch Award Finalist - West Midlands
Entrepreneurial Spark: Accelerator & RBS NatWest Pitch Winners (3 times!)
BeMyVA: Virtual Assistant Company of the Year - West Midlands
Santander Entrepreneurship Award - Chosen by Aston Business School
Entrepreneurs' Organization: GSEA UK Finalist
Baldwins: Kickstart Business Awards - 2nd place (nationwide)
BSEEN: Highly Commended For Networking Award
Squared Online (Partnered With Google): UK Digital Scholarship Winners
Give Your Business
The Boost

It Deserves

Soothe growing pains with support from a seasoned Virtual Assistant.

Book A Consultation
Great People:

Committed To Your Success

The best person for your business might live on the other side of the country. But that no longer matters!

The nature of work is changing. More and more people are embracing remote working, often because they want more balance in their lives. Like you do.

Technology makes it possible to work in this way. And those who do so embrace it 100% – like our Virtual Assistants. They don't need to be physically present in a workplace to support our clients or to make an impact in a growing business.

Does that sound like a story you want to be a part of?

Having committed, talented people you can rely on is what truly matters, and that's exactly what we offer here at Virtalent. Our VAs have, on average, 15 years of professional experience and many have earned their stripes at some of the biggest players in the business world.

The Virtalent team supports both VAs and clients every step of the way, so we're here too – whenever you need us.

Let's find you someone who can deliver what your business needs.

Book A Free Consultation
Our
Success Stories
Don't just take our word for it – read how our clients have made positive changes to their work-life balance by working with a Virtalent VA.