Book Your

Free Consultation
Let's talk and get to know each other.
First step: book a free consultation with us. That's how we get the ball rolling. We'll get to know you and your business' needs, discuss how you like to work and the kind of qualities you're looking for in a VA.
Your consultation is also your opportunity to learn more about Virtalent, what working with a Virtual Assistant is like and how our unique matching process works.
Then, we go away and discuss which of our expert VAs would be best suited to you. Once we've considered the type of work you need support with, and our VAs' expertise, we put forward our suggestion to you.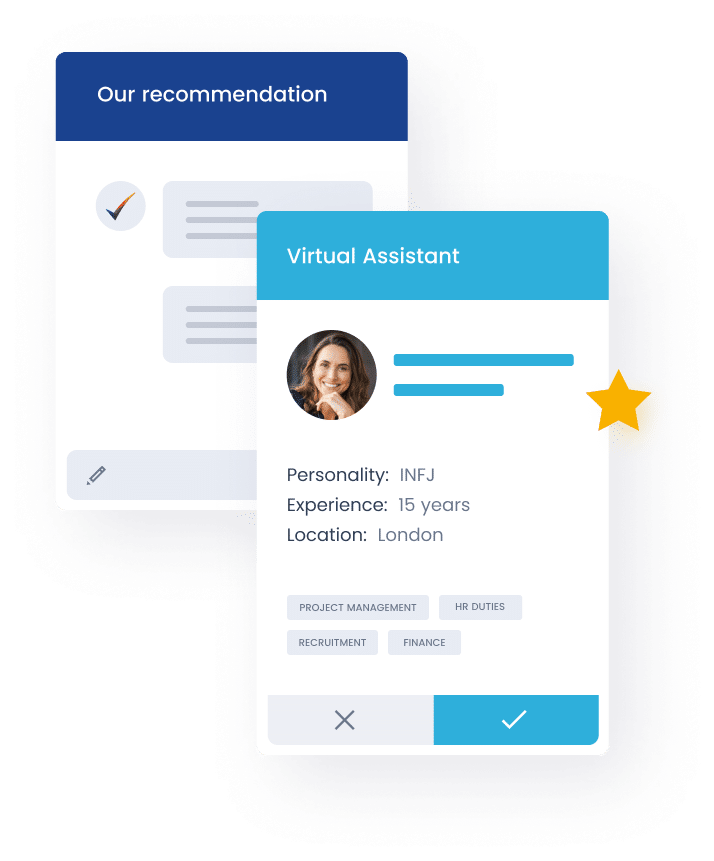 Your Ideal Match
We'll quickly choose you the perfect VA.
We know where our VAs' strengths lie. Our expertise is centred on matching you with the right person – with the experience and personality you need.
Just give us a day or two and you'll have a detailed proposal outlining the details of a handpicked Virtalent VA – their experience, suitability and personality – someone we know will be perfect for your business.
Ready To 'Meet' Your VA?
Chat with our recommended VA and see if you click.
We don't want you to be satisfied: we want you to be truly excited about working with your new VA. That's why unlike other VA services, we always give you the chance to talk with your recommended Virtual Assistant to make sure you 'click' – before you create your Virtalent account.
We'll set up a call for you to chat with your would-be VA – about your business, their experience, previous projects and preferred working style.
And if you're not 100% certain, or you feel something's missing, we'll work with you to find your ideal VA.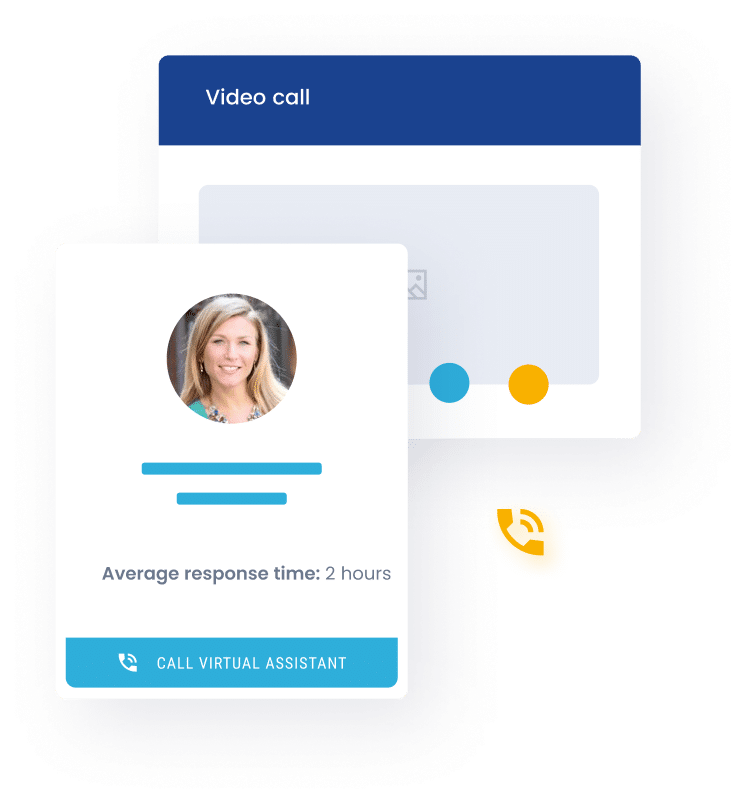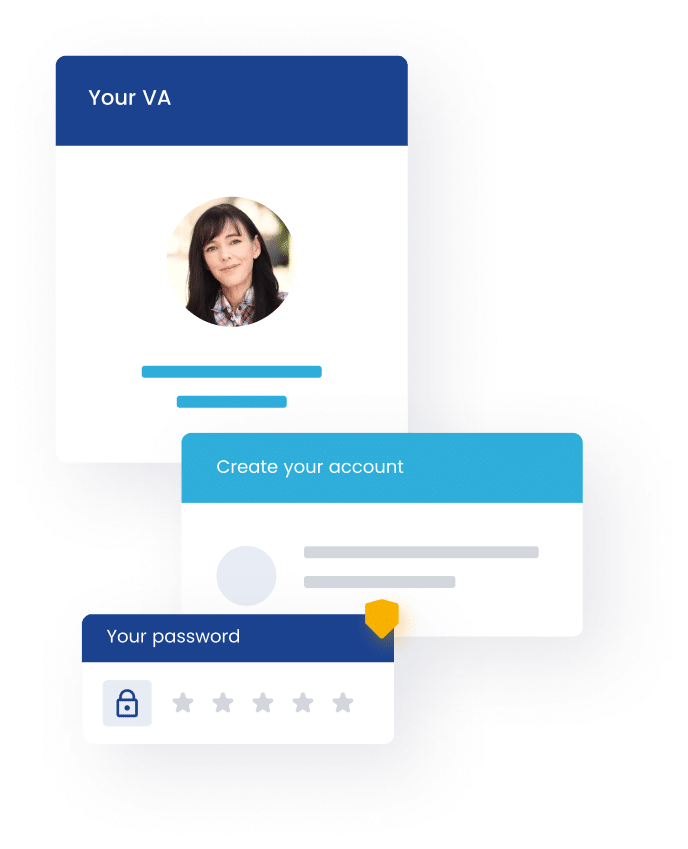 Create Your Account in 60 Seconds
Your Client Success Manager is ready to help.
Time's ticking. And when you have little to spare, you don't want to waste it filling in forms. Luckily, ours is pretty easy.
Your Client Success Manager will be on hand to offer help and advice on getting the most from our service, and address any other concerns along the way. They'll also hold regular review calls and feedback sessions with you, and can also arrange cover when your VA is away or ill.
All Set? Let's Go!
That was pretty painless, right?
Virtalent VAs know their onions. Yours will expertly guide you through the first few weeks, as you get accustomed to remote working. And your Client Success Manager is always on tap too.
You'll also get access to Virtalent's very own Task Portal, where you'll find a stack of handy resources to help you grow your business smoothly – such as timesheets, VAT invoices and other essentials.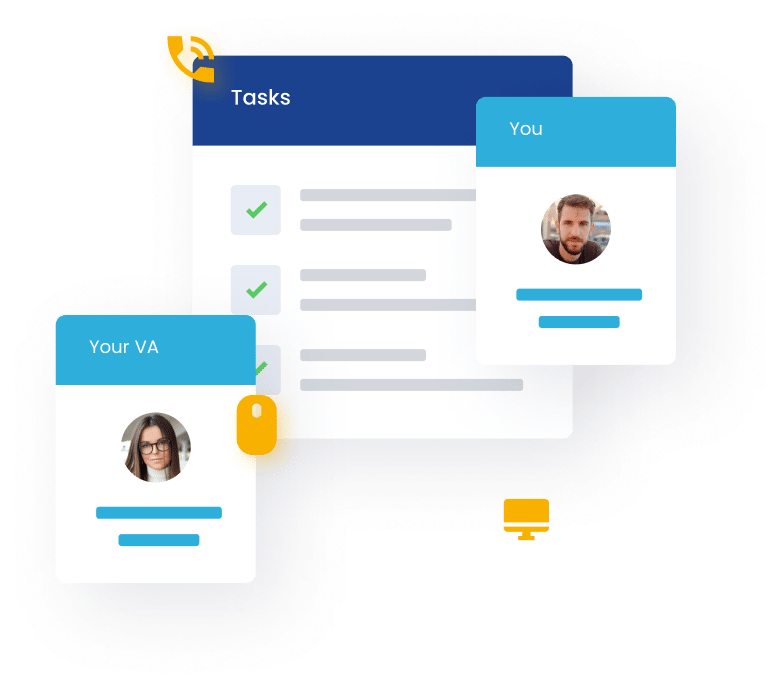 Ready To Get Growing ?
Talk to us about hand picking a VA to help grow your business.
Questions?
You can also call us on 0330 120 0477 if you need to chat.