Woohoo! We've relaunched our website, taking it from clunky to really rather funky. What do you think of the Virtalent website redesign?
As Marketing Director at Virtalent and therefore responsible for managing the rebuild, I wanted to take the time to mark the occasion. Almost a year has passed in-between making the decision to rebuild the site and now seeing the final result!
The process has involved web strategists, a copywriter, a web designer, a small team of developers, a few of our most ambitious clients (Success Stories), a number of our talented VAs (meet them here!), and our management team. It certainly has been a team effort on all fronts.
In this post I'll explore the key changes made during the Virtalent website redesign, why we bothered making them and what takeaways I took from managing the project.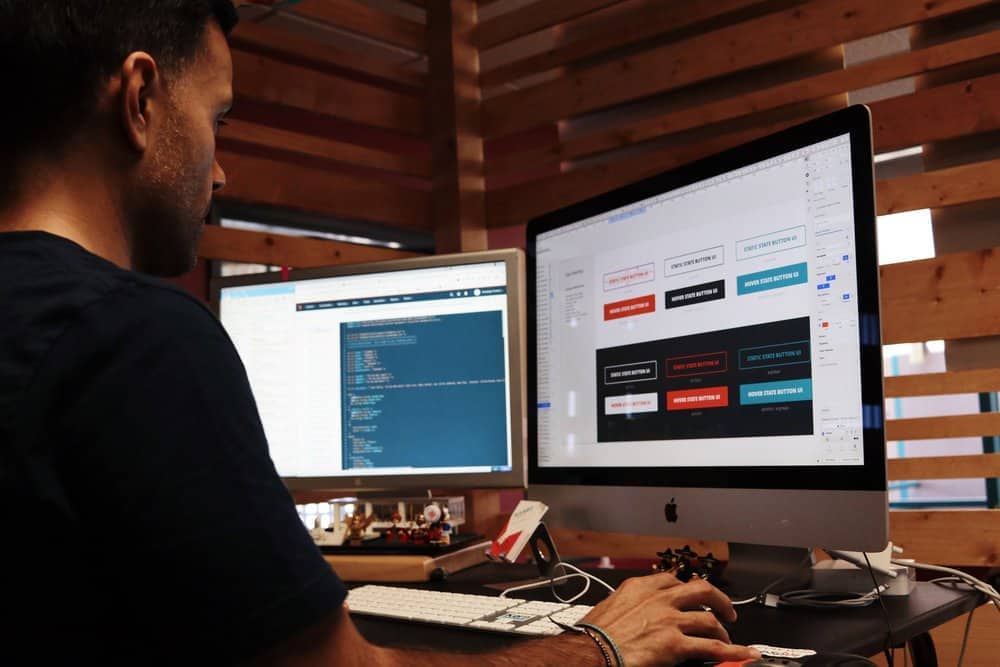 Why Did We Redesign The Site?
Our first site, used to launch Virtalent back in 2014, was a poor interpretation of flat design – complete with some hastily chosen stock graphics to match. It's safe to say it wasn't anything to write home about, but it was good enough to win us our first few customers.
We relaunched version 2 of the site in early 2016 to try to better reflect who we were as a brand now we were more established. It was much sharper, cleaner and inviting; we scrapped garish bright blue backgrounds for crisp images and did a much better job at showing off our successes.
We didn't do a terrible job. In fact, Virtalent V2 took the company from zero to hero, growing our client base through a clever SEO strategy and a design which, for some strange reason, many customers told us they "loved".
The core issue, however, was that both versions of the site so far were created entirely in-house. No copywriter, no designer, no developer… just myself and a colleague, and a pretty-looking WordPress theme. Within a year or so, we quickly "outgrew" the website and realised we had a lot to improve.
Oh and, sure, the design was passable, but the copy? If you took the time to read it, you'd soon switch off too.
We knew it was time to give Virtalent a new digital home.
The New Design Concept
Let's delve into the design concept by starting with a quick comparison between the two designs.
Our old website (until yesterday) looked something like this:
And the Virtalent website redesign, as you can see with your own eyes, looks more like this:
Hopefully you'll agree that the redesign looks a lot less cluttered, feels more inviting and is, well, a lot less dark and moody!
Let's explore a few of the main changes.
A New Growth-Focused Colour Scheme
You might see that the new site uses a green accent colour throughout. This wasn't in our original branding, so we tweaked our logo to accommodate the new addition.
Green means growth. It's positive, eye-catching and works nicely with the more calming blue colours it's paired with throughout the site.
We've also gone for a stripped back colour scheme, picking a smaller selection of colours and ensuring they're used consistently throughout the design.

Wide Open Spaces!
One of our pet hates about the old website was its cluttered, squashed feel. Everything looked cramped.
We wanted open space, clean lines and a design that helped users focus on the right places, not just… well, everywhere.
We hope you'll agree, less really is more.
Handcrafted Illustrations
Stock graphics just didn't cut it any longer. We're proud of the unique service we offer at Virtalent and wanted to make sure our key points of difference are clear to anyone browsing our site.
We hired a talented UI designer to illustrate our new, snazzy web copy, picking out all the key parts we wanted to emphasise visually.
Next step? We might just animate them in the future too. Here's a little sneak preview, just for you. Pretty cool, no?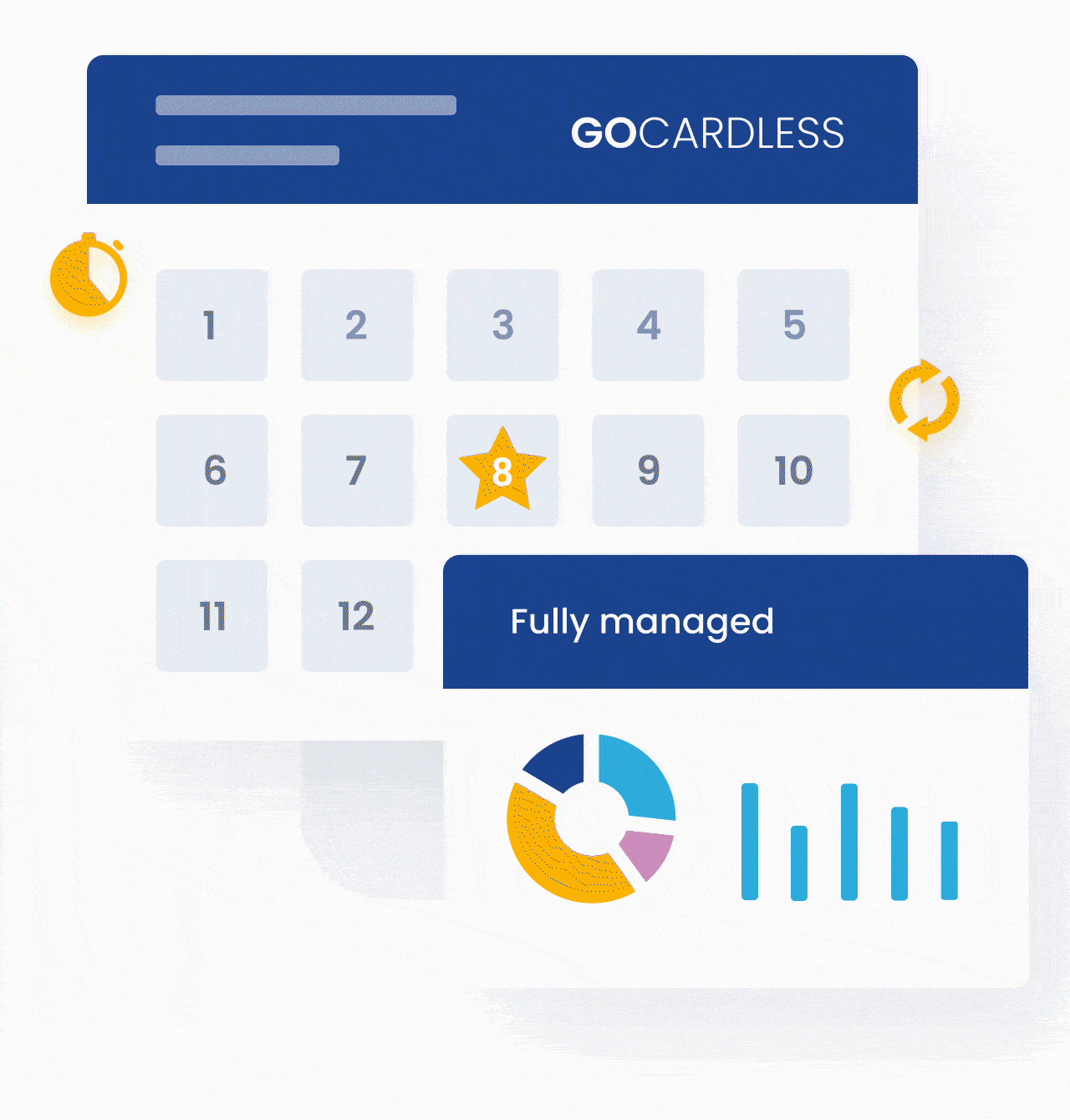 It's Easier To Read
Our new web copy has real personality. It has an authentic, more conversational voice. It's how we speak and how our clients like to be spoken to. It's very Virtalent! (Take a read! What do you think?).
But without anyone actually reading the copy, what's the point?
The Virtalent website redesign saw us scrap our old font choices and replace them with much cleaner, clearer choices which lent well to the feeling of space we wanted to create.
We've knocked the font sizes up a notch and ensured our mobile users have just as good an experience as anyone using their laptop too.
We've also stopped putting so much text over images. What do you think is easier to read, A or B? No prizes if you pick the right answer here!
Key Takeaways: Virtalent Website Redesign
So. That's a flavour of the new website design. Please do take a few moments to have a look around our new virtual home.
We feel that taking the time to work with a talented designer and a team of web professionals has really paid off, even if we do say so ourselves!
But what are the key lessons I've learned from managing this herculean project?
1. It All Takes Time. And Lots Of It.
My advice to you if you're thinking about hiring a web design agency to build your next website is that it you should double, heck maybe even quadruple how long you might think the process will take if it's done properly.
Of course, smaller sites will take less time. But it's important to try to be realistic.
Every button colour and shadow to be checked, every column width to be set, every paragraph of engaging web copy to be tweaked… it all adds up over time.
Make sure you have buckets of patience and keep your end goal in mind throughout the project: the new website is going to be so great! It's important to stay motivated.
2. Hire Real Professionals
We had a bad experience with our first UX/UI designer. She came up with a fantastic first concept, then completely disappeared. No replies to our emails, no returned calls. Nada. We were left trying to unpick a mess of a project which was only 20% finished.
After spending a long time waiting for her to get back in touch, we eventually had to restart our search for a new designer. This caused a huge delay and a lot of frustration for everyone involved.
Our new designer was a breath of fresh air. He took hold of the original concept (and someone else's creative work), making dramatic improvements to it, before working diligently to help us make up for lost time. He was totally dependable, full of creative ideas and ultimately led to the success of the Virtalent website redesign project. What a difference!
The experience taught me the value of making sure I hired a talented professional for any future projects – someone who can demonstrate the results I'm looking for, not just talk about them.
I cut corners and hired the first designer too quickly, basing my decision on little more than a few pretty portfolio pieces, later living to regret that decision and losing a lot of time, budget and sanity in the process!
3. Speak Up!
As the project drags on (and on and on), it's easy to become impatient. Out comes the red marker, scrapping the creative ideas you've come up with since the start, just because you don't want to add to the project to-do list.
It also means you begin to turn a blind eye to any little issues, which turns into slightly bigger issues. It seems better to ignore the misaligned button or the grainy header image, just because it saves slowing things down. You don't want to feel like an obstacle here!
But, ultimately, when you come to review the site at every iteration, time and time again, you won't be able to ignore those little bugbears. You just can't fail to notice them.
Stop. Make a list of every little issue you have noticed (or delegate this task!) – anything from a missing full stop to a stock image that just doesn't feel right (maybe your gut feel that it is just a little too staged is exactly right!).
You can then simply decide whether to have these tasks actioned before the site is launched or afterwards. Often these smaller issues can be dealt with post-launch, to save holding things up. I'd suggest dividing your list into pre-launch (essential) and post-launch (it's a little painful to know it's there, but in reality it can wait).
If there is a long list, categorise the tasks by priority so that your team will work through them in order of importance and urgency, not ease of completion. A lot of "quick fixes" can add up to several days worth of work!
Now you've cleared your mind and can stop worrying that these small, but essential, fixes won't be made.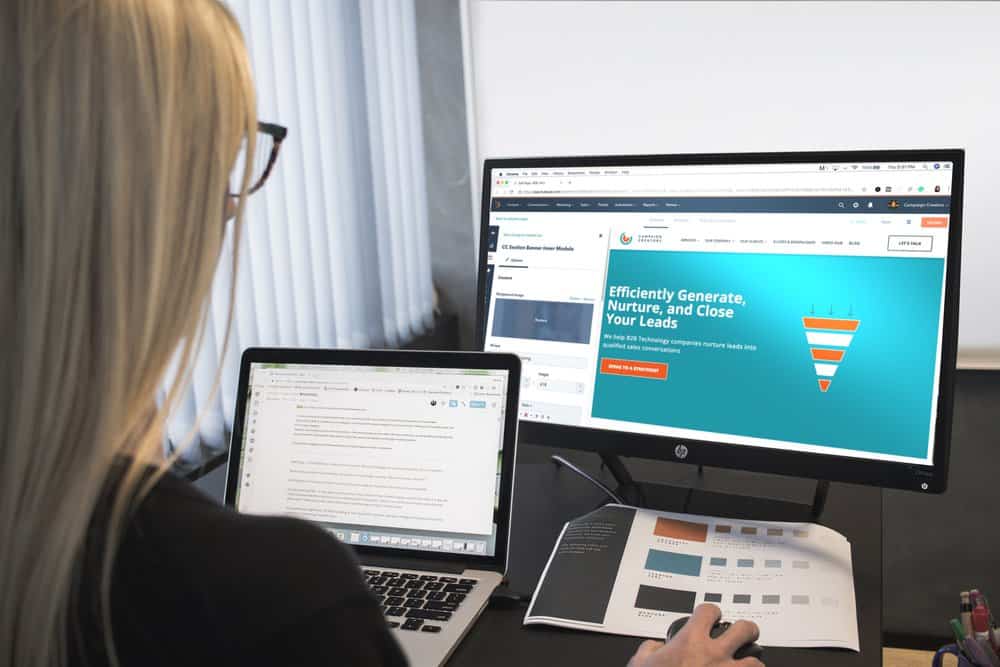 4. Take Time To Celebrate The Result!
It's so easy to simply tick the project off of your list. "It's finished, so let's move on to the next thing."
Stop for a moment and reflect on the journey you've been through. It's unlikely you'll need to tackle this same project again, at least not for a number of years.
What did you learn from the project?
What went well?
What would you do differently, now you have the benefit of hindsight?
What impact do you hope the finished project have on your business?
Can you make a PR opportunity out of this? Who can you share this with?
What do you need to do now, if anything, to truly wrap this up?
The completion of such a large project is also likely to represent a key milestone for your company and therefore something to be celebrated. What are you going to do to mark the occasion? As a time-poor business owner, it's not often you'll stop to think about your successes.
But, ultimately, you need to do this in order to remind you of your "why". Why are you doing all of this, anyway?
The experience has taught me that it's turning points like this that are important to keep in mind when you're growing a business and a brand.
Change means progress, and progress means growth.
… so on that note, I'm off to the nearest champagne bar! ?
Want to hear more about Virtalent's journey? Sign up to our newsletter below to receive a weekly digest from us: our most popular blog post that week, as well as any other tips and tricks we have for you as you grow YOUR business.