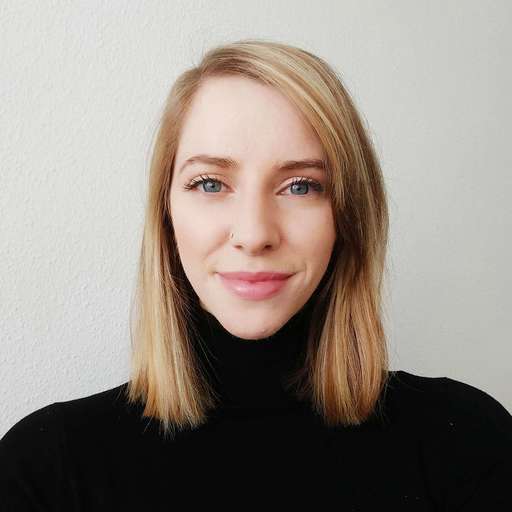 Ellie Wilson
Co-Founder & Company Director
Ellie is one of our two Co-Founders at Virtalent. When she launched the business, Ellie worked across business operations, mainly in recruitment ensuring only the very best Virtual Assistants are brought on to the team, and within account management, making sure our clients were given the best possible experience. She has now left this in the very capable hands of Holly and Anita.
Ellie is making lots of noise in the business community as a female business owner and has won multiple awards, to prove it. Having started the business at just 22 years old, Ellie is passionate about building a business that puts people at the forefront.  
Working with Sam, to grow the business from the roots up and seeing it scale to the business it is today, has been incredibly rewarding for Ellie.  However, she feels that this is just the start and is enthusiastic about the future and further development of the business.
Ellie is incredibly proud to now have more than 200+ amazing women on her team, helping her to lead the way. The future is bright and Ellie is committed to ensuring Virtalent remains the best Virtual Assistant service there is and continuing to maintain the growth of the business, whilst never losing its values.
Having started the business straight out of university, Virtalent has formed a huge part of her life.
Ellie is super proud of this and knew from the start that she was destined to live an entrepreneurial life.  Ellie has dedicated an incredible amount of time, passion and dedication, to learning and growing, in order to build the business and scale the business, to Virtalent as we know it today.
Of course, like all business owners, Ellie had to start from the very beginning and this saw her supporting clients as a Virtual Assistant herself first, before then recruiting a team behind her. Since then, life and the business has changed dramatically, but the journey has taught Ellie so many incredible lessons and she's never looked back.
When she's not working, Ellie is a regular gym goer, where she loves to swim and attend weekly body pump classes – she absolutely loves the high energy and loud music – even though it's tiring!
Ellie is also a massive fan of Formula 1 and you'll find her glued to the TV, every time there's a race on. Friends and food also feature heavily in Ellie's life and she combines the passion for both, by meeting for a get together each month at a new restaurant to sample the food, catch up and unwind.