As a business built on remote flexible working it is often surprising to us at Virtalent that our way of working isn't always considered to be the "norm", so we have been delighted to follow the pioneering four-day week trial, the largest of its kind, that has just drawn to a close in the UK this month.
Many supporters of flexible working describe a rigid working week as "unnatural". Our current five-day working week took off in the UK after the Second World War during a period of time where generally men worked, and women were at home; cooking, cleaning and taking on all family focused responsibilities. Whereas in today's society that is no longer considered to be the "norm" and 100 years on, working hours have remained largely unchanged in the western world, despite huge changes in family life.
Those against flexible working and / or four-day weeks argue that output will decrease, workplace culture will suffer, as will opportunities to collaborate and bond with colleagues. Some even suggest that workers will simply take up second jobs or a "side hustle" as extra income and risk being more burned out than ever.
However, what is interesting to see is that all of the studies are starting to report benefits that vastly outweigh any perceived risks.
The Four-Day Week Pilot
The pilot has been coordinated by 4 Day Week Global, in partnership with leading think tank Autonomy, the 4 Day Week Campaign, and researchers at Cambridge University, Oxford University and Boston College.
Running from June to December 2022, the pilot scheme was trialled by more than 70 UK companies and included more than 3,300 workers across over 30 sectors. Participants worked a four-day week, with no loss of pay working by the "100:80:100 model" – 100 per cent of the pay for 80 per cent of the time, in exchange for a commitment to maintain at least 100 per cent productivity.
The pandemic has certainly gone some way to illustrate how many businesses can be flexible, and where there were once barriers, many organisations are exploring new ways of working. Hailed as the future of employee productivity and work-life balance, the advocates for a four-day working week claimed that this increased flexibility not only increased productivity and the bottom line, but also worker satisfaction – something which they set out to explore with their pilot scheme.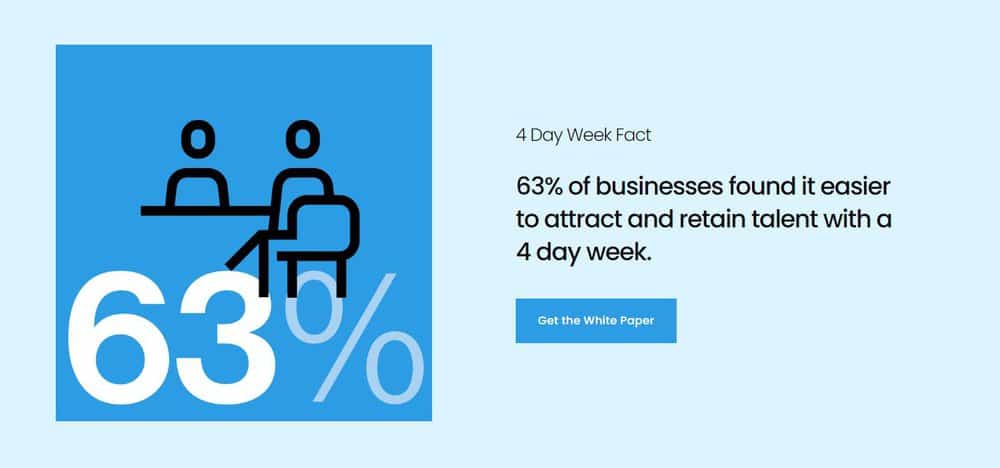 Joe O'Connor, the chief executive of 4 Day Week Global, says: "This was something which, pre-pandemic, was a growing niche [but] still very much a fringe concept . . . The impact of the pandemic has turbocharged the four-day-week movement."
The pilot highlighted the importance of quality over quantity when it comes to work hours; encouraging employees to focus on completing tasks efficiently rather than simply clocking up long hours without necessarily achieving anything significant. This shift towards greater autonomy could be beneficial for both employers and employees alike; allowing staff more control over their own time while improving business efficiency and profitability.
Their research indeed went on to conclude that "78% of employees with four day weeks are happier and less stressed"
The 4-Day Week White Paper makes for interesting reading, click here to read more.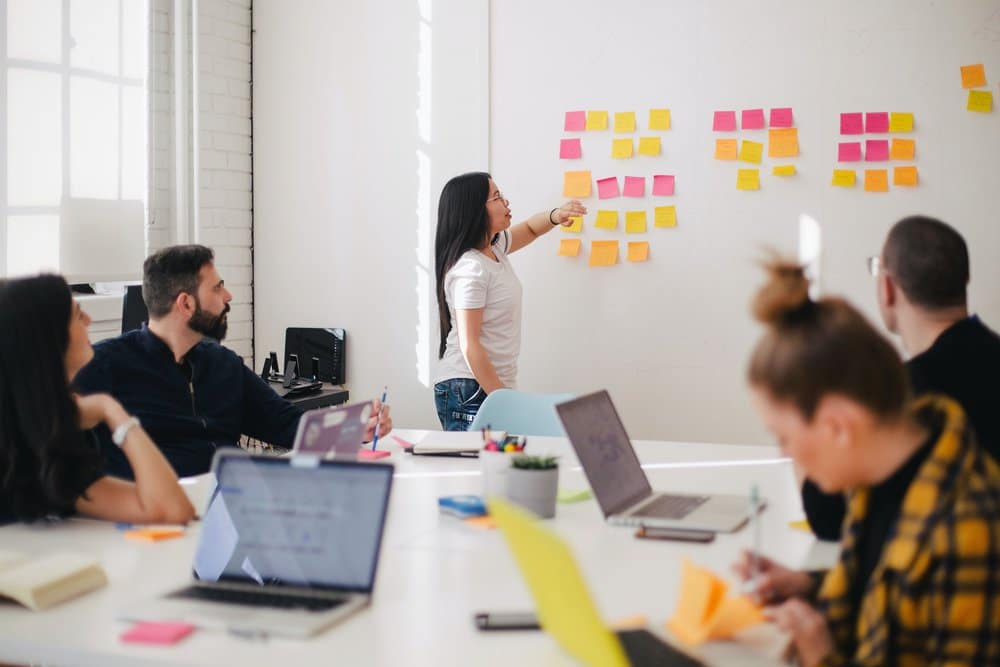 What Did They Discover?
The white paper goes in to the finer points but the main conclusions are very simple;
For Businesses…
Hours reduce but the research shows that productivity remains the same or increased
Costs often reduce due to a decrease in sick leave and an increase in staff retention
Pioneering work models are a way to achieve competitive advantage, attracting and keeping top talent
For Workers…
Many report feeling less stress and increased happiness
Workers say they perform better during their work time and are able to better relax during their time outside of work
Less time wasted commuting to work or in unnecessary meetings
Improved sleep was also a key benefit for many workers, closely tied with a boost in overall wellbeing and their physical and mental health
For Society…
More flexible working improves gender equality, removing barriers to women remaining or returning to the job market
Research suggests that a four-day week will reduce carbon emissions by "around a fifth" through less commuting, decreased energy costs for office buildings and workers having the time to choose more environmentally friendly travel options
Not only does it make real business sense, but the appetite is also there from workers, with four workers currently chasing every part time job here in the UK, only further highlighting just how many workers want and need more flexibility.
According to Dr Mark Winwood, a clinical director of psychological services, "The more control any of us feel we have over our working lives, the better we feel about work."
As these changes in working practices are piloted across the country, the law is trying to keep up and there have been huge strides in this area with "Day One Flex" having been approved by the government recently.
And if flexible working is something you are exploring as a business, or just interested in on a personal level then we highly recommend a read of the recently published Forever Flex report created by Claremont, spearheaded by Anna Whitehouse and Matt Farquharson (aka Mother and Papa Pukka) and sponsored by Sir Robert McAlpine which explores flexible working more generally, not just in the context of a four-day working week.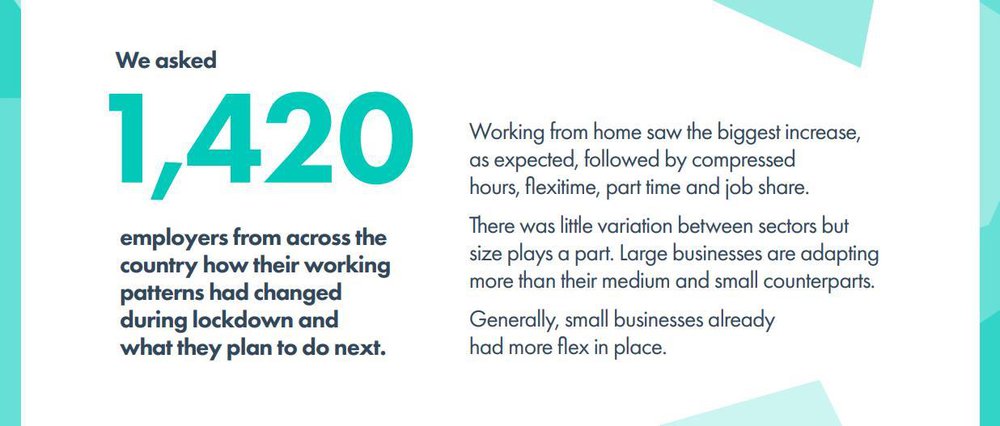 How Does It Work In Reality?
A big focus of the pilot scheme has been on the importance of planning. In order to effectively measure the success of the trial, companies need to spend time deciding what success metrics will look like, establishing clear personal and team business goals and objectives.
4 Day Week's report summarises that almost all of the companies who successfully implemented a four-day week do three "big things"…
Radically shorten and reform meetings
Use technology more thoughtfully and mindfully
Redesign the work day to incorporate distinct periods for meetings, focused work, and more social time
They go so far as to say that "the four-day week is actually already here; we just can't see it because it's buried underneath old, outdated practices" including several hours a day in "useless meetings", using "poor tech" and being "distracted".
"It requires strong management, clever rostering, and worker buy-in, but we do believe that some version of a shorter working week, based on 100:80:100™, is achievable right across the economy, benefiting employers, workers, society and the environment."
4-Day Week White Paper
Flexibility Is Key
Here at Virtalent we are fierce advocates of flexibility. For our clients, our Virtual Assistants and our internal team too. What is fascinating to see is that all of these research projects are coming to the same conclusion, that flexibility is key – supported by the data.
Countries such as Iceland share our way of thinking, with nearly 90 per cent of the working population now having reduced hours or other flexible accommodations and are one of the leaders in the four day working week.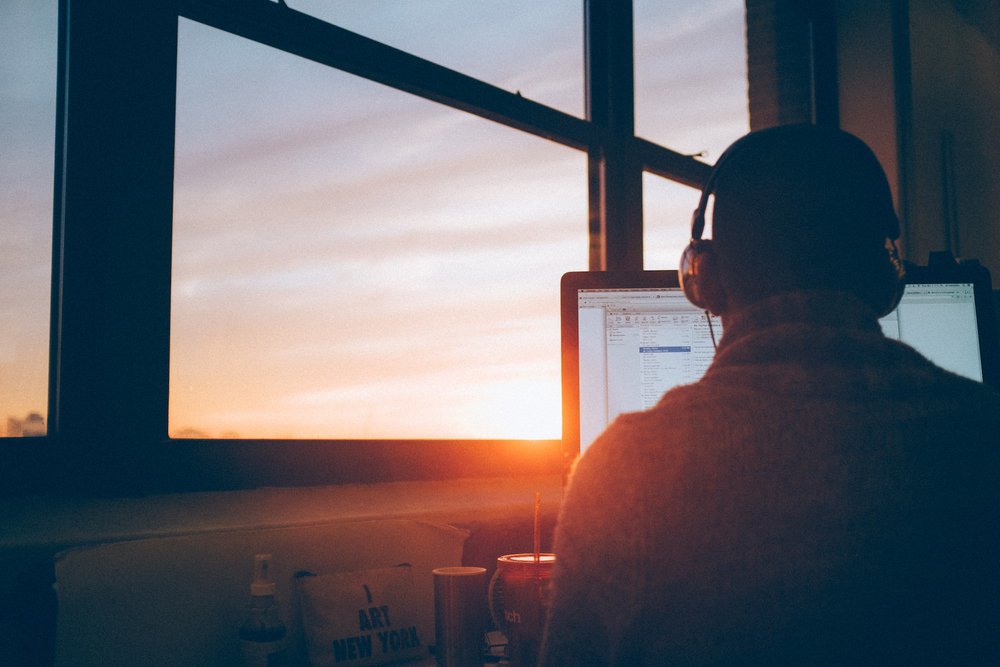 What's Next?
Flexible working, remote working, part time work, we support it all! Perhaps you're a business owner and you've been motivated to consider flexible working for your business? Or maybe you're an individual looking to improve your work-life balance? Whatever your personal situation, there are many learning points to consider from the latest research and we continue to follow with great interest the improvements across flexible working practices in the UK.
Overall, the four-day week trial has demonstrated that flexible working can be a viable option for businesses looking for ways to reduce costs without compromising on quality or customer service. With further research into how flexible schedules can benefit both employers and employees, we may soon see a shift away from traditional nine to five routines towards more innovative approaches to work/life balance.
As the data pours in from around the world about not only four-day weeks but flexible and remote working as a whole, we remain committed to providing flexible support for our clients and flexible work for our team of incredibly talented Virtual Assistants.
If you could use some support as you grow your business, or simply have questions about how our flexible Virtual Assistants work, then why not book a free consultation and find out just how we can help you?