Have you been thinking about working as a Virtual Assistant? Have you wondered whether it is worth it, how you can make it work for yourself, or even if it is right for your lifestyle? It can always be a little daunting starting anything new, whether that is starting a new job, moving home or even buying a new car! The commitment! But there are some surprisingly good benefits to working as a Virtual Assistant which should certainly be taken into account when making your decision.
Tailor Your Own Schedule
One of the biggest benefits of working as a Virtual Assistant is that you can schedule your own time. No more working to someone else's schedule, or prescribed hours. No more time spent commuting to clock in and clock out on a payroll. You can tailor your own workday to suit your life. Do you have dogs you like to take out for walks during the day? You can do that at lunchtime. Or, do you enjoy doing yoga? How about taking half an hour in the middle of the day to clear your mind on the mat. One of the great things about being a VA is that you can set your working hours and let them suit you. Which in turn can give you a healthy work-life balance.
"The flexibility and variety of clients is great!"
Work In Your (Yoga) Pants
The joy of working from the comfort of your own home definitely involves comfy clothes! No more stiff office workwear, ironing shirts, or wearing uncomfortable shoes. You can wear your favourite yoga pants, tracksuit bottoms or leggings, and keep your feet blister-free with comfy socks, or slippers, or both! Just make sure if you are attending a Zoom call that you smarten up your upper half, and don't forget to brush your hair! Virtalent VA, Michelle, says, "I personally love working from home and it suits my situation."
Work From Anywhere
One of the things we hear most from Virtual Assistants is that they love the fact that they can live anywhere in the UK. Traditionally, if you wanted to move to the other end of the country, you would have had to give up your job and find a new one local to your new area. But when you work as a VA, you can keep your clients, and take your work with you. Additionally, if you fancy a change of scenery every now and then, aside from working from your home, you can always work from a shared office space if the mood took you!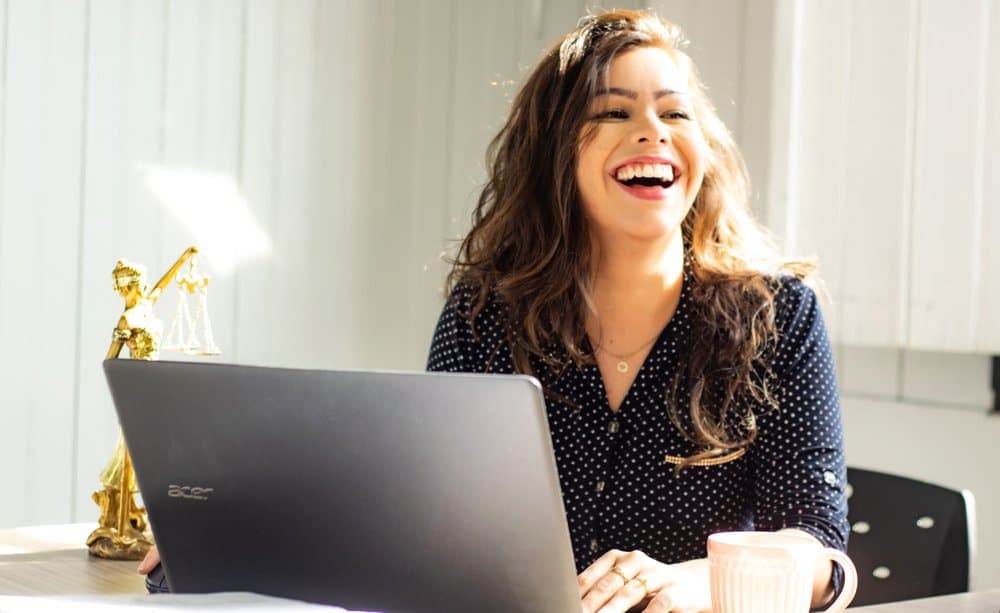 Work As Much Or As Little As You Like
Working as a Virtual Assistant allows you to choose how much you work. If you don't want to work more than 20 hours a week, being a VA is a great way to accommodate that. Pick your hours to suit your lifestyle, giving you plenty of time to read that book, bake that cake, or even just put your feet up and meditate. Tailor your day around your work, so if that means getting up each day and going for a run, doing some washing and getting dinner in the slow cooker before you start your working day, then it can be done working as a VA!
"You can take on as much or as little work as you want. My clients were so interesting and different."
Peace Of Mind
Can I take a holiday working as a virtual assistant? This is one of those questions that haunts VAs, as they wonder, what will happen to their work when they take a break? How will their clients cope without them? One of the great things about working with us at Virtalent is, not only will we provide your clients holiday cover, but we will also provide sickness cover. So your clients are never left in the lurch, and you can enjoy sipping cocktails on the beach (or running after the children around the pool).
A Great Support Network
Working with Virtalent means you will have a whole team of people on hand for help or support. Talking about working with us, one of our VAs says, "The most supportive team, fantastic clients and good work/life balance. There's a great sense of community here which means remote working never feels isolating." If you have a question about the best type of software to use for a task, or need recommendations for a great graphic designer, you have a whole team of people, from various backgrounds and industries able to help. You get to tap into that great pool of collected knowledge! Equally, if you are having a tough day, and just need to talk, the team are there to help, listen and support you with anything you need.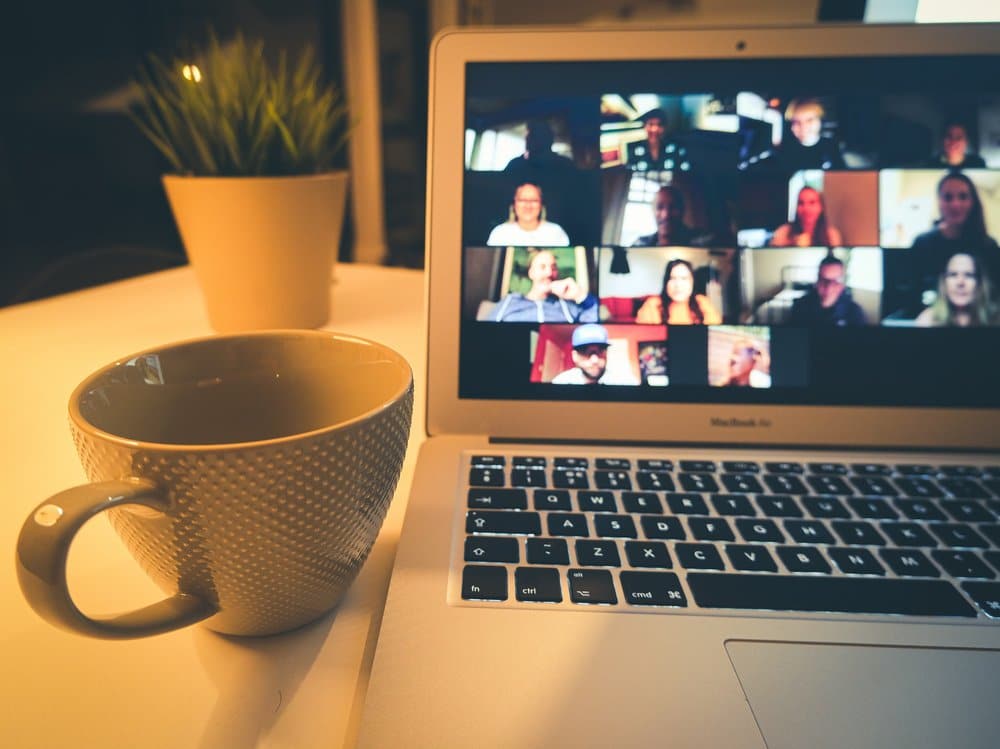 Pre-Vetted Clients
All Virtalent clients are pre-vetted. We speak to them first, get all the information about who they are, what their business is, and why they need a Virtual Assistant. This means that by the time you speak to them, you will have a full brief about the client, and can be happy in the knowledge that they are legitimate and keen to work with a brilliant Virtual Assistant, i.e. you! We will always provide our VAs with trusted, vetted clients, just as we provide trusted, vetted VAs for our clients. It is a two-way street!
"I work with Virtalent because they provide you with security and pre-vetted clients , then provide ongoing support."
Interesting Work
Many people may think that being a Virtual Assistant means you will spend your days only handling inbox and diary management, and not much else. This could not be further from the truth. Honestly, most of the time, it is so much more than that. We have really interesting clients who work with us and come from all kinds of industries. You could be helping source images, writing blog content, scheduling posts on social media, putting together presentations, proofreading, helping to arrange events, managing financial admin, helping to book travel, doing research… the list goes on. Some of the work is challenging and interesting, and some of it is creative and fun. The main thing is, you, as a VA, can choose.
Ready to take the leap? Want to be part of our team? Find out here how you can join us today!