More business owners than ever are turning to a remote working lifestyle, in the quest to become a digital nomad and gain a whole lot of freedom.
They're trading a rainy commute to an expensive, cramped Regus office in Wimbledon (feeling more like the 9-5 they thought they'd left behind), for a peaceful stroll into a sunny co-working space in Thailand, just a few minutes from their fancy Airbnb.
We become so accustomed to our comfortable routines that we convince ourselves it's just not possible. "Sure, bloggers and freelance web developers can jet off, but I run a real business. I can't just go and do that".
No, it's not all plain sailing. And getting your business to a stage where you can jet off to the other side of the world, without undoing all your hard work and creating any issues, isn't something you can do overnight. It would be completely reckless for most business owners to jump on a plane tonight.
However, the combination of a few solid weeks of prior planning and a real determination to take advantage of the abundance of tools we all have at our fingertips today, means it's easier to make the transition than you might think.
It simply takes a dose of common sense and a willingness to give it a good go.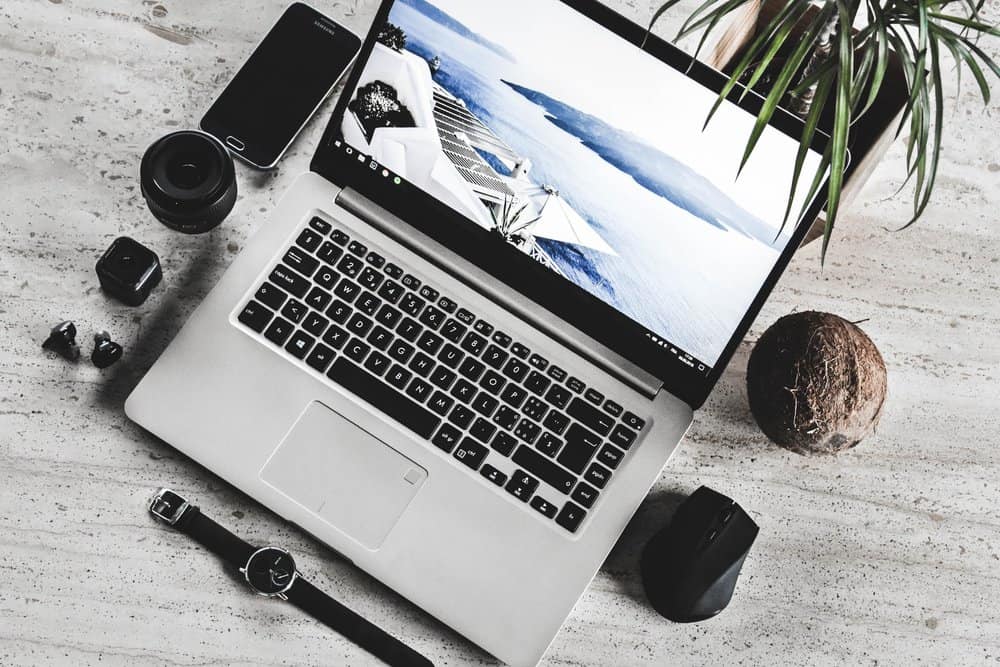 Our Top 5 Hacks To Become A Digital Nomad
1. Build Out Solid Processes
Whether you plan to hire someone, and reduce the time you spend working in your business yourself, or you just want to make sure whatever work you have to do takes as little time as possible, solid processes are key.
A reliable, repeatable process requires less creative thought and allows for less room for deviation, meaning that whoever is following the process – you or your new team – is working as efficiently and effectively as possible.
Plus, if you do want to hire someone (which I'd strongly recommend) – cue a Virtual Assistant – having a set process in place means you'll have the peace of mind that someone is working exactly as you prefer and not trying to work it out for themselves.
Examples of useful processes could include:
How to onboard a client (welcome information, credit checks, billing, contracts, etc.).
How to manage your sales pipeline (how to qualify a prospect, what to cover in a sales call, how to create a proposal, how to prepare a quotation, etc.).
How to write a blog post (SEO considerations, length, how to do topic research, where to promote the content, etc.).
How to manage client projects (format of updates and reports to send, a list of FAQs, refund policies, etc.).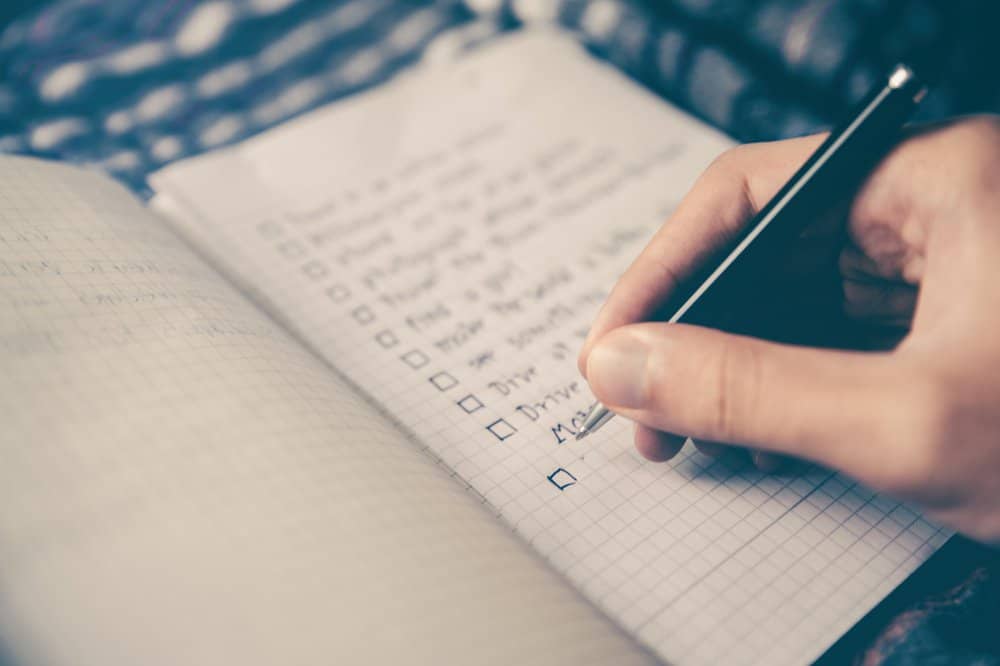 2. Integrate Time-Saving Tools
OK. So we have the processes written out.
Next, let's get away from pen and paper or clunky Excel spreadsheets. There are a ton of tools out there to help you streamline, automate and simplify your processes. Here's our two favourite; whether you want to become a digital nomad or not, these are really useful!
Create Checklists In Process Street
Process Street is awesome piece of software you can use to create, well, processes. Not only can you write out a process within a Process Street "checklist", but it's also packed with useful extra features which can add a lot more value. Such as:
Due dates – you could set (dynamic) deadlines for certain stages in a process to be completed. For example, "send proposal" within 2 days of a sales call.
Users – as well as assigning certain users to specific checklists, you can assign checklists to different departments (e.g. Sales). You can also share checklists between multiple users, with each person taking care of the tasks in the checklist in the order you specify.
Forms – as well as following a set process, users can enter information into the checklist itself. Writing out answers to certain questions or noting down contact information, for example. You can then do fun things with this information later in a tool such as Zapier!
It's also 100% transparent. You can take a look at the status of any checklists, completed or in-progress, and see what action has been taken so far. This is useful if you want to keep a closer eye on things in the first few days and weeks of delegating.
Automate Tasks In Zapier
Another gem is Zapier. This service essentially connects one software tool or app with another, automating a series of events to help save you time and mental energy.
The possibilities are endless and not limited to the native integrations alone (e.g. Gmail, Wunderlist, Process Street). You can also use Zapier's own tools within the 'Zap' – Zapier can scan emails, catch webhooks, filter information and so much more.
Some examples we use at Virtalent include:
A consultation call is booked – Zapier automatically adds them to Active Campaign (our marketing software), creates a new sales contact profile in our CRM, emails our Selection Team to give them a 'heads up' on what type of VA the prospect is searching for so we can make sure we're as prepared as possible, sends the prospect a few reminder email messages (and an SMS), creates a "Consultation Call" checklist in Process Street and a handful of other useful actions.
A new client account is created – Zapier marks the sales 'deal' in our CRM as having been won, adds the customer to relevant email mailing lists, sends their data into Xero and creates their contact profile, triggers a "Client Onboarding" process in Process Street and tells our team in Slack that the customer has signed up (for an extra boost of motivation!).
All of these things happen automatically within a matter of milliseconds, without fail. These are just two examples. We have tens of automated "Zaps" created like this, as well as smaller ones such as sending any emails in my inbox I label with 'bill' into Xero, to be filed by our bookkeeper.
It's a very powerful tool. Combined with a little creativity, it can go a long way to streamlining processes and saving time (for everyone!).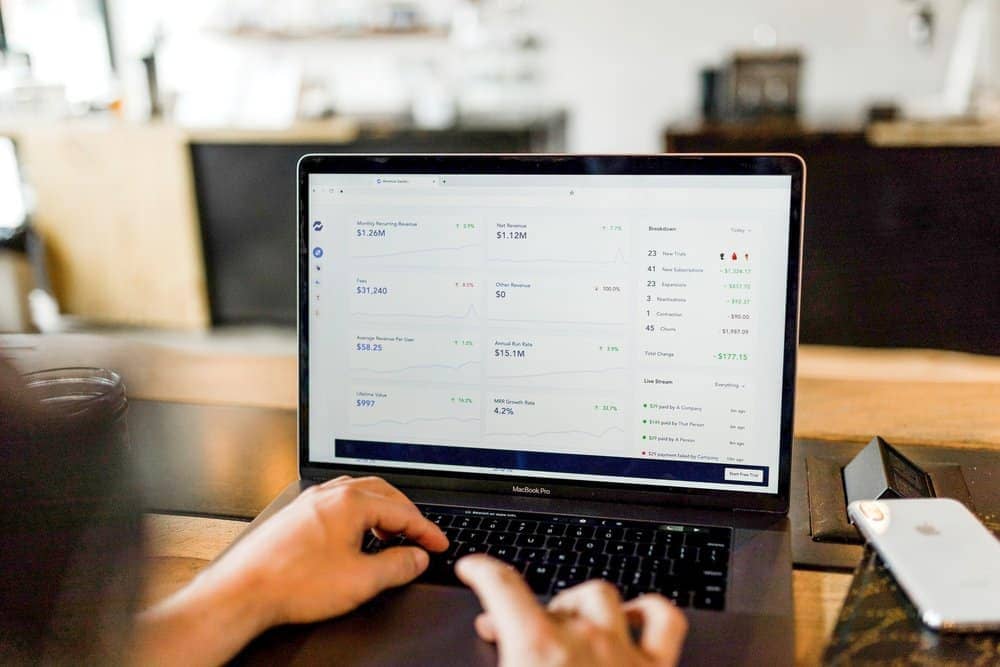 3. Hire. Then Delegate.
Now, ultimately, there is always going to be a limit to how much time you can spend working yourself. If you go remote and look to become a digital nomad, you're also likely to want to cut back on the late night stints that drove you crazy in the first place.
That means you need to hire some help.
Though evidently I'm a little biased, I think it's goes without saying that a good Virtual Assistant is going to be your best bet here.
They'll be in the same timezone as your clients and can deal with any day-to-day enquiries, tasks or issues that crop up – without any delays. They can act as your client's first point of contact and then filter information or questions back to you, if and when necessary.
They can look after a wide remit of tasks, from handling new sales enquiries to sending out your weekly e-newsletter.
You can hire someone for as few or as many hours as you want; they'll flex to your changing needs as you become a digital nomad and adapt to a new lifestyle.
You'll only pay for 100% productive time (i.e. time spent working, not chatting to their work colleagues). At Virtalent, we bill to the exact minute.
Virtalent VAs are smart, experienced and full of bright ideas. Most of our clients now think of their VA as their "right hand" man or woman, not simply as someone they hired to help them with their to-do list.
Where To Start?
We'd also recommend you start by delegating time-sensitive, client-facing work which keeps your business ticking. It's going to be crucial to hire someone to deal with any incoming customer enquiries in a timely fashion or project manage important client work effectively, for starters.
Work out what is 'urgent' and 'important' first – note that they aren't the same thing! – then build the new role and its responsibilities from there.
A word of caution, however, is that you can't magically get from point A (your current lifestyle) to point B (your new lifestyle) without taking action.
Yes, it is going to take some time and patience to go through this process, but imagine the end reward you'll enjoy for years to come. It might take a few hours to create a process, but think how many more hours you'll (exponentially) save as time goes on.
Whether you are wary of trusting someone with important business tasks or are "too busy" to stop and delegate, you're going to need to do so at some point. Think of this initial commitment as an investment in creating your new digital nomad lifestyle, rather than a cost, obstacle or inconvenience getting in the way.
Our recommendation is to pick 3-4 simple, but repeatable tasks you can delegate today and then use the time you'll save by delegating those tasks to build a longer list from there.
It doesn't need to be perfect. Focus on building processes and a list of responsibilities which covers 90% of what is required, then expect that questions will crop up and plug any gaps you'd perhaps not thought of.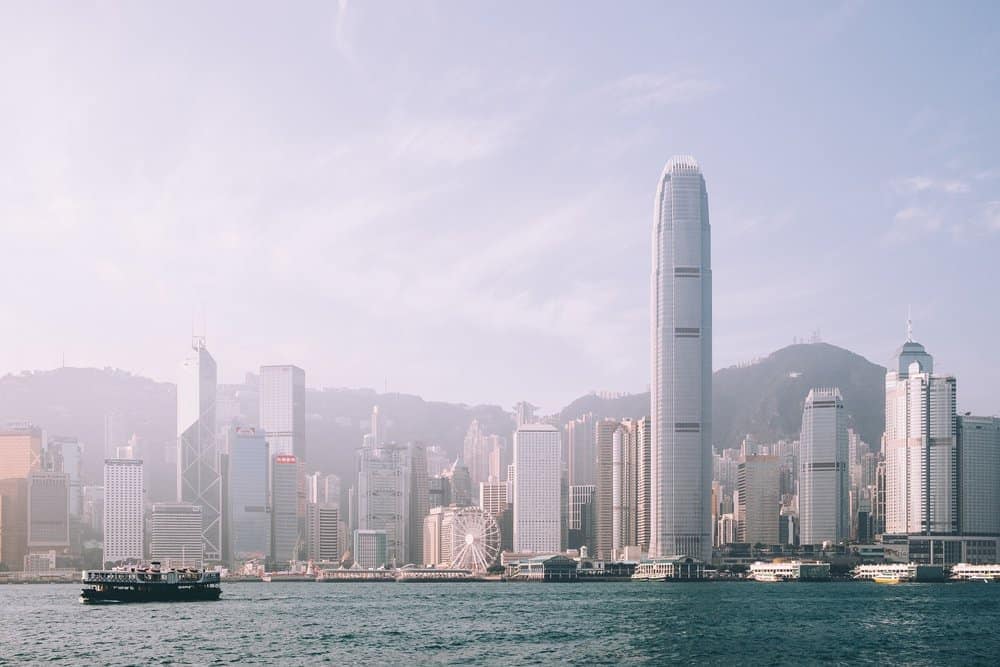 4. Sacrifice Control
Delegating to someone, perhaps now the other side of the world from you, might push you a little outside of your comfort zone. If you've not hired someone before, you might feel overwhelmed, anxious and perhaps even a little frustrated.
This is perfectly normal.
The key to resolving this friction, however, is to keep going and to continue to build your relationship, not to let your resistance or reluctance start to unpick the positive progress you've made so far. Over the coming weeks, you'll get to know each others' expectations and preferred ways of working. You'll move away from an initial, perhaps difficult transition period and into a new way of working that you will gradually relish.
Once you feel ready, the next step is to give up a little more control and, in return, gain even more freedom…
The human mind is incredibly good at adapting to change. It will forget what life looked like before you welcomed your new VA and instead will focus on the here and now. At this point, you'll likely start noticing how you're still more involved in the day-to-day workings of your business than you'd like.
The key question, however, is why? It's unlikely to be your VA's fault: if they are asking you questions then, logically speaking, you've not explained something clearly enough, and if they feel the need to revert back to you, perhaps you've not defined clear boundaries.
What Can You Do To Address This?
Make a note when you feel frustrated or unnecessarily "drawn back in| to day-to-day operational tasks, then work out why this happened. You'll likely see there are certain themes which you can easily address with simple solutions.
Set clearer policies and guidelines, which cover the "what ifs". You might realise the guidelines you created were too generic and leave too much room for ambiguity. Simply add to them!
It is almost always better – for everyone involved – to focus on creating a culture where someone you've hired should expect to 'ask for forgiveness' if they mess up (unlikely, but it happens), rather than continually ask you permission to do anything. Where is the line for you? How much control do you want them to have? Make it crystal clear what soft and hard boundaries your team can work within, and then leave them to get on with it… the more self-sufficient your team is, the less they'll need to refer back to you!
Look at practical limits too. For example, give them a company credit card to make small purchases or online banking access in order to make transfers from your business bank account, within certain payment limits. This is likely to remove you from 90% of the day-to-day tasks you're involved in – next time that customer needs a refund, they can go ahead and do it!
Define what information you need to know and what you don't. Perhaps ask that certain information is shared with you at defined weekly or monthly intervals, posted into a group chat (e.g. Slack) or stored somewhere (e.g. your CRM) which you can look at when you like. You might not want or need to stay in the loop about everything happening in your business, immediately!
Learning to let go a little will reap endless rewards – saving you time and energy, and making your business run as smoothly as possible.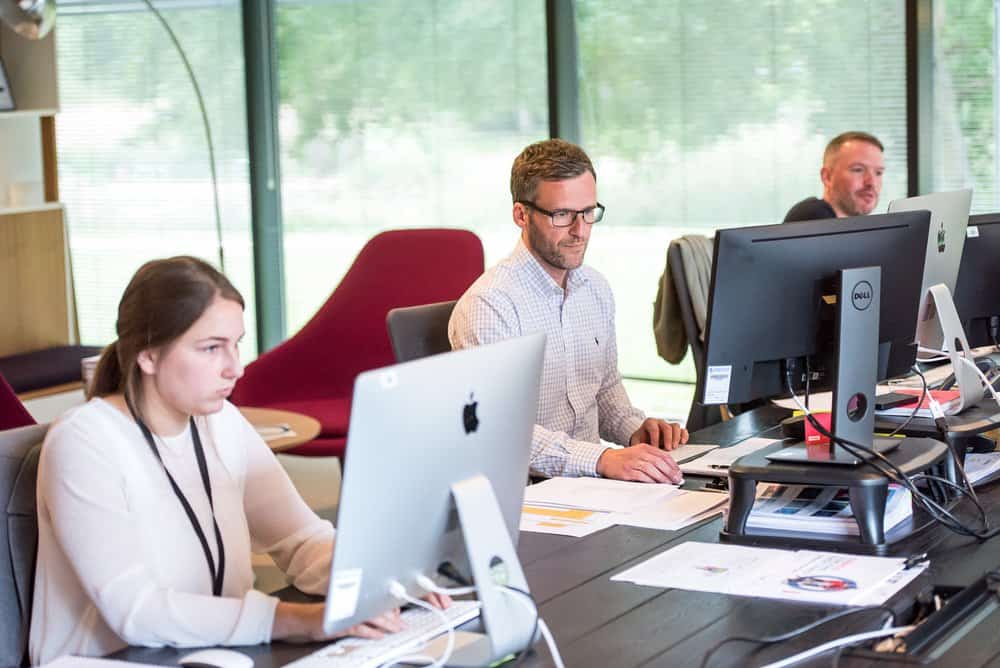 5. Firm Up Your Expectations
It's not easy to become a digital nomad.
Sure, sipping piña coladas on a Balinese beach or sightseeing around Hong Kong is fun for a few weeks, but permanently seeking nothing but pleasure is soon going to bore you. It's just not sustainable for most people to do nothing but relax and have fun.
We are at our happiest when our days maintain a good balance between two extremes – just enough pain and challenge to contend with, but just enough fun and pleasure to enjoy. It's easy to go too far one way – too much stress or too much comfort (from your ingrained daily routine) has likely prompted your search for a better lifestyle in the first place!
That was deep.
But what are your expectations for your new remote lifestyle? What do you hope to gain from the experience, as you become a digital nomad and overhaul your usual weekly routine?
Ultimately, you still have the same business to run and you are still you, with all your quirks and anxieties. You don't get to leave everything in the departures hall at Gatwick.
But this is a good thing and it's exactly why digital nomadism works so well for so many people, long-term. They benefit from a more exciting, ever-changing daily routine with lots of fun things to do each week, but can offset it with the challenging work of running and growing a business.
The question is: are you ready to become a digital nomad? Do you and the people around you know what to expect?
A short, sweet escape away from reality or a permanent lifestyle choice?
A chance to get outside and offline as much as possible, or the opportunity to work even harder (but perhaps with a nice view)?
A way to benefit from a lower cost of living or a splurge you've earned for all your hard work over the past few years?
It pays to think a little about what your expectations are and, if relevant, communicate some of this to your team so they know how to fit in with this change.
Do you plan to work a typical working day or are you going to be unavailable most of the time? Plan ahead and make the necessary arrangements.
But What's The Business Case?
It pays to remember that working remotely from a distant, perhaps exotic, part of the world is not only incredibly liberating and enjoyable, but it will work wonders for your business too.
You'll feel more motivated – it's easier to 'do the work' when you're already reaping the rewards.
Greater focus – with your clients and team in another timezone, you'll likely benefit from greater periods of time where you're completely distraction-free. No Slack messages, no emails flooding in, no calls.
New ideas – being exposed to new people, places and experiences, every minute of the day, works wonders for your creativity!
New contacts – if you make an extra effort to work from co-working spaces or attend 'digital nomad' or business Meetups, you'll quickly expand your network.
New markets – you might realise the city you're in isn't that dissimilar from your own. You might also now be just a few hours away from another English-speaking market (if you're in Asia, Australia/NZ is just a few hours away, for example). Perhaps there is an opportunity to expand?
Become a digital nomad and it won't only impact you personally, but there are a whole host of reasons you should consider it a wise business decision too.
Hopefully that will make you feel a little less guilty about the cost of the flights!
Curious about how a Virtual Assistant could help you make the transition to become a digital nomad? You can find more useful tips on our blog!