Looking for digital marketing ideas for small businesses? Great idea. Because we all live digital lives these days, spending roughly 6 hours a day online. For more than half of that we are glued to a device of some sort. As a small business this offers great potential. But your resources are limited so it's crucial that you put your focus in the right place.
Here we've got a run down of 11 digital marketing ideas for small businesses like yours that allow you to reach and engage with more of the right type of customer. From content clusters, to snack ads, to micro moments. These are the trends that you can't afford to ignore.
1. Create Content Clusters To Boost Your SEO
Those pesky search engine folk are always tinkering with their algorithms. Just as you master the art of SEO, boom, it all changes again. It's no longer just about keywords, or even long tail keywords, you now need to link your content together. In clusters. Around pillars.
A pillar is a piece of content about a broad topic. Perhaps you are an interior designer. Your pillar topic might be 'updating your house'. Within that pillar you link to several other pages that have a much narrower focus. Maybe a page on current living room decor trends, a page on what colour scheme you should pick for your bedroom, another on how to maximise storage in a small bathroom and one on how to update an old kitchen. And there you have it. A content cluster.
HubSpot have some great examples of content clusters in this post.
2. Optimise For Voice Search And The Rise Of The Smart Speaker
Sticking with SEO as we continue to look at the best digital marketing ideas for small businesses, using tactics to help your website rank higher on Google is not a new idea. Neither are smart speakers like Siri and Alexa. What is relatively new though is the way those two worlds are now colliding.
Voice search is changing the way people look for content. We're increasingly using our mobile devices and smart speakers to search with our voices, and when we do, our queries tend to be more conversational and longer than what you would type in that Google search box.
Where you might once have typed 'digital marketing small business', now you'll probably ask 'digital marketing ideas for small businesses?'.
If you're smart, you'll be optimising your content for voice search.
3. Optimise Your Images For Visual Search
Whilst we're all busy getting our heads around voice search, the tech industry has already moved on. The next big thing? Visual search. Using images instead of text to search for something. Take a look at Google Lens or Pinterest Lens.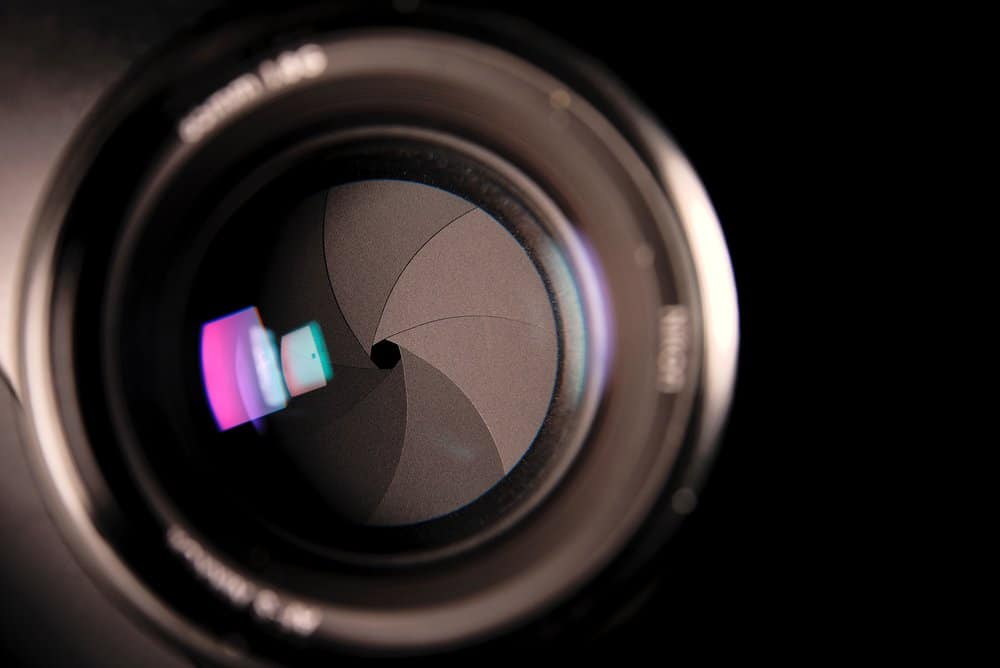 For online retailers this could be a huge opportunity. Love those shoes you're looking at in a magazine on the train right now? Snap a picture and buy a pair right there and then. It can make looking for (and buying) something that's difficult to describe a lot quicker and simpler. A picture tells a thousand words after all.
You can't wield much influence over visual search results but what you can do is optimise your listings. You can add descriptive alt text to images on your website. Make sure you give images titles and alternative attributes using keywords. Ensure you use appropriate image sizes and file types, and that they will render well on both mobile and desktop. Read this for some other great tips.
4. Target Your Customers Wherever They Are With Mobile Marketing Strategies
This is more than just optimising your website for mobile devices. Mobile marketing is about making your business and your products appeal to mobile users. The idea is to provide customers, be that existing or potential, the information they need right when they need it. Personalised, time and location sensitive. No matter where they are.
There are various strategies you can use for this. One example is to take advantage of app based advertising. 87% of the time we spend on our phones is spent in an app. You don't need to develop your own. You can simply advertise within someone else's app. Someone with an app that your ideal customer uses. Services like Google AdMob can be of assistance with this strategy.
There are also location-based strategies. Mobile ads that show up on devices based on a location. Perhaps you run a hairdressing business. You can target users that are within a certain geographical distance from your salon.
If you want to know more about mobile marketing, check this out.
5. Take Advantage Of Micro-Moments
We spend an average of 24 hours a week on our phones. That's about 3.5 hours a day. Lots of opportunities for micro-moments. Which are short snippets of time when, as your customers go about their day, they have a sudden need to discover something. I want to know, I want to go, I want to buy, I want to do. That sort of thing.
These micro-moments tend to occur when we're on our phones. And they are so great because they are packed full of intent. This is where decisions are made. Preferences are shaped. So how do you take advantage of these micro-moments?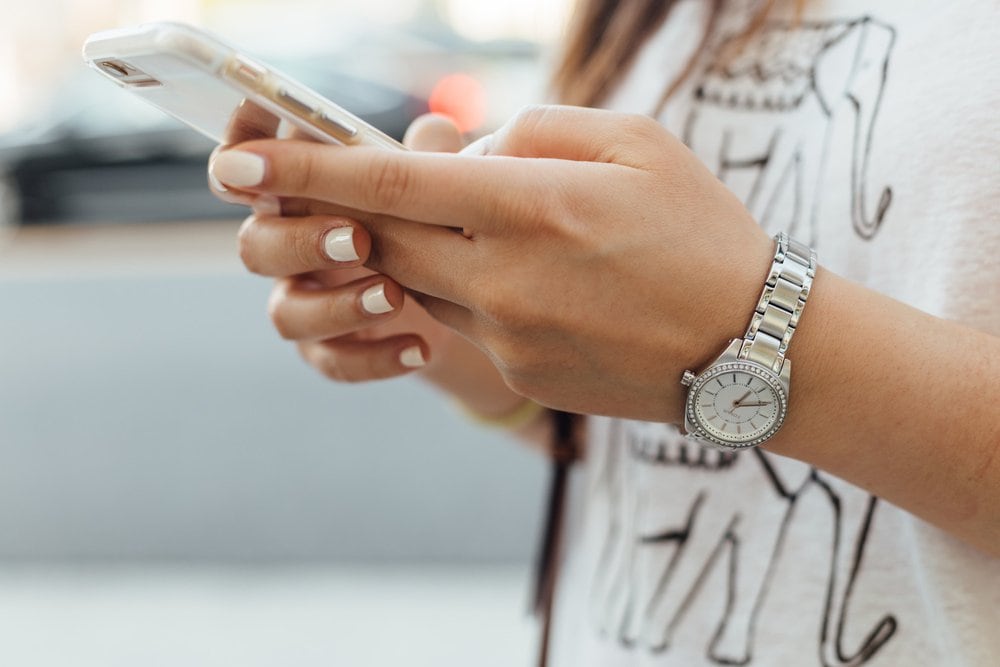 You need to identify them and be there when and where they happen. Perhaps you run a small coffee shop on a busy high street. A potential new customer is strolling down said high street and after all that shopping really fancies a coffee. They grab their phone and ask Siri where the nearest artisan coffee shop is.
And there you are. Thanks to your location based mobile marketing strategy, your mobile optimised website, your voice optimised content. You appear, as if by magic, with a link to Google Maps showing exactly where they can find your shop. Maybe you've even got a discount code for them. Or a free doughnut.
6. Make Some Videos To Influence Buying Decisions
Video marketing is increasing in popularity as the way we consume information continues to evolve. We prefer to watch than read. Businesses are responding to that by producing more video content than ever. Think how to videos, customer testimonials, event videos or even viral videos which are purely for entertainment purposes.
There are a couple of very good reasons you should incorporate this type of tactic. Firstly it is SEO gold. In the world of search engines, YouTube is second only to Google and given that Google actually owns YouTube, well a good video can be a miracle worker for your SEO. Video can also increase your click through, open and conversion rates.
With 90% of customers claiming that seeing videos about products influenced their buying decision, do you really want to ignore it?
7. Try Snack Ads To Boost Engagement
Next on list of digital marketing ideas for small businesses is snack ads. No, we're not talking food. A snack ad is a short video. Less than 10 seconds long to be precise. Easy to digest but filling. Hence the name.
It's been well documented that we have attention spans shorter than goldfish these days. A fact that the increasing popularity of video content has done nothing to stem. So it's getting harder to keep people's attention. Enter the snack ad.
These shorter ads are a great way to keep people interested whilst still getting your message across. Here are some compelling reasons you should consider them.
8. Use Social Messaging Apps To Communicate
Messaging apps are fast becoming the dominating communication channel for businesses. The likes of Facebook Messenger, WhatsApp and even the humble SMS let you have personal, one to one conversations with your customers.
Facebook IQ conducted a study on the subject and the results are interesting. Of the 12,500 people worldwide that they interviewed:
63% said that their communication with businesses via messaging apps has increased over the last two years
56% would rather send a message than call a company
61% say they appreciate personalised messages from companies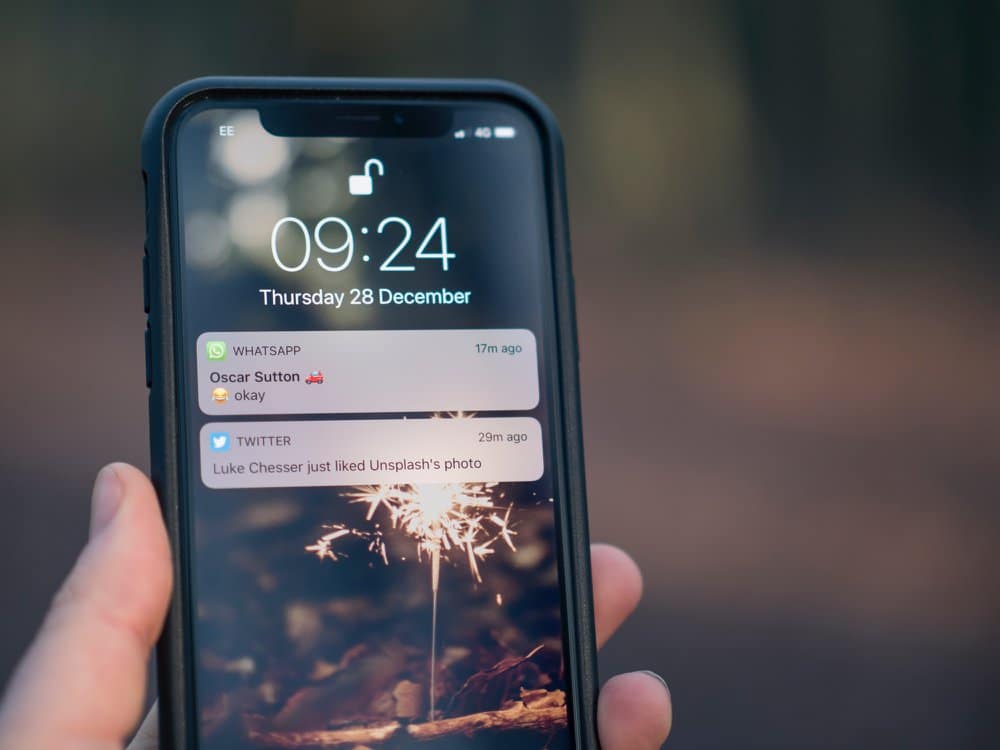 For businesses who want to build relationships with their customers, social messaging apps might be worth considering for customer service, reminders, even thank you's or promotional messages.
9. Use A Chatbot To Improve Customer Service
We're not that good at waiting for stuff these days. We want it and we want it now. Enter the chatbot. Which people typically use because they want a quick answer.
Chatbots are easy to implement, programme and customise. You can use them on your website and your social media pages, as well as messaging apps. Chatbots are types of AI models developed with high-quality training data. They make business processes more effective and can generate good results.
The benefits are clear. You can offer 24 / 7 support to your customers. Chatbots can respond instantly and accurately to multiple people at the same time without losing focus like a person would should they attempt to manage 10 conversation at once. They are also great value compared to paying numerous members of staff. And you can automate all those repetitive but essential tasks.
10. Find Social Media Influencers Your Audience Loves
The social media world is full of influential people. People who have a dedicated following. They might have a lot of followers. They might have a few less. But the important bit is this. They are all engaged.
You can collaborate with these social media influencers to promote your product, service or even a particular campaign. You just need to find the right one. That is someone who can speak to your target audience, who has their trust and who can drive their engagement. They usually hang out on Instagram.
Different to the traditional celebrity endorsement, where said celebrity will say whatever you pay them to say, a social media influencer will create compelling and engaging content for you. Content that is in line with their own brand. It's credible, it's not pushy and it generates relevant leads to name just a few of the benefits.
11. Use Social Media Stories To Increase Interest
If you're looking for digital marketing ideas for small businesses, then a great one to consider is social media stories. Since Instagram joined Snapchat in offering the feature back in 2017, the use of social media stories has grown by an astonishing rate. Instagram alone has seen an increase in 150m users a day in January 2017 to 500m just 2 short years later. Facebook, Messenger, WhatsApp and YouTube have since joined the party. And Facebook themselves are predicting that Stories, as a way to produce and consume content, may just become more popular than a regular old feed.
So it's safe to say that Stories should be an essential part of any modern social media strategy. Instagram have discovered that more than one in three users have become more interested in a brand or product after seeing it in Instagram Stories.
So how might you use Stories for your business? Popular methods include behind the scenes stories. You can share user generated content. So perhaps you could share that post from one of your customers where she's using your product. The good news is that whatever you choose to share you don't need a load of fancy equipment to do it. In fact, it's better if you don't.
Digital Marketing Ideas For Small Businesses
In our quest to find the best digital marketing ideas for small businesses, we found that as technology changes the way we live our lives, startups and entrepreneurs must embrace these changes and adapt the way they speak to their customers. It's not about talking at your customers, it's about have a conversation with them. And a well thought out digital marketing strategy will help you do that.
Are you interested in finding out more digital marketing ideas for small businesses? Then why not take a look this post about developing a content marketing strategy for more tips and insights?