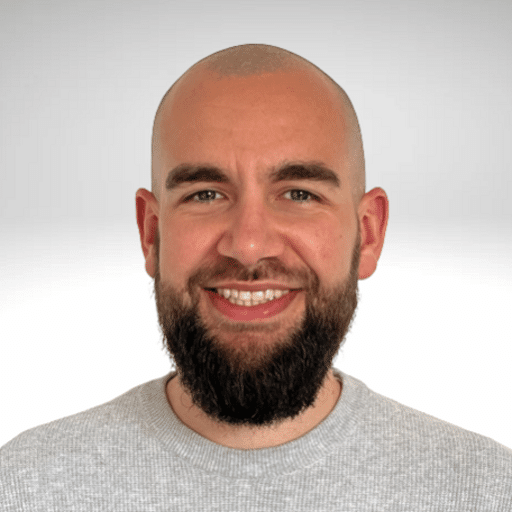 Sam Wilson
Co-Founder & Company Director
Sam Wilson is one of the two Co-Founders of Virtalent. We want to support as many fellow business owners as we can, so when starting the company, Sam took responsibility for ensuring our sales and marketing activities were running smoothly, and that we were making the most of every opportunity. Today he can relax, knowing that this job is in the hands of his very capable team!
Sam is really passionate about business and, away from Virtalent, enjoys spending time around other bootstrapped business owners – those that have perhaps chosen a different path to securing VC investment to grow their companies. He feels companies which need to rely on happy customers alone to grow the business makes the journey hard work, but incredibly rewarding.
Having worked with Ellie and our growing team to scale up Virtalent since 2014, starting with a shoestring budget, their first year in business saw the pair test the concept by working as a Virtual Assistant to a small handful of new clients. 
With a team of over 200 here at Virtalent today, it's safe to say that things have changed! Their shared ambition is to position Virtalent as the leading Virtual Assistant service, something we're fortunately able to say we're well on the way to doing.
Prior to launching Virtalent in 2014, Sam spent some time consulting and advising small business owners on their growth plans as part of a programme run by the European Regional Development Fund in the UK, as well as doing freelance digital marketing gigs – working on everything from building websites to running SEO campaigns!
Well before then, he worked in sales for an e-commerce start-up which was later acquired by Travis Perkins, before going on to a marketing role within a group of private international British schools. Sam also holds a BSc degree in International Business and Spanish from Aston Business School.
Away from my desk, Sam enjoys working out at his local gym, hiking outdoors and road cycling. Having spent time living abroad before, he is also an avid foodie (and holds a wine tasting qualification)… hence the need for so much exercise!
It's important to Sam to stay balanced. So when he needs some down time, you'll find him socialising with friends, learning to DJ or meditating.