Whilst working as a children's entertainer, Jaime Amor had a lightbulb moment. What better way was there to hold children's attention than through movement? As someone who practiced yoga herself, it dawned on Jaime that she could incorporate yoga poses into the stories she was telling at kids' parties.
This transitioned into teaching yoga to kids. Her husband, Martin, then suggested that filming these classes and putting them online could be a great way to spread the word… and with over 200 million Youtube views later, he wasn't wrong!
In 2012, Jaime and Martin filmed their first yoga adventures film and so Cosmic Kids was born, and by 2013 they had hit a million views on Youtube.
So, what do Cosmic Kids do today? From yoga adventures to mindfulness and relaxation content, Cosmic Kids create easy-to-access, helpful lessons for life, that kids actually enjoy. Alongside yoga and mindfulness videos for children aged 3-9, Cosmic Kids also offer teacher training courses for adults wanting to teach kids yoga.
They offer useful resources like class plans, so kids can get the benefits of yoga face-to-face in their own communities. With everything they do, Martin and Jaime keep these goals in mind – keeping the business fun, continuing to be as useful as it can be, and building something great that people enjoy.
Cosmic Kids has been gaining momentum in the last few years, gradually building up their business, widening their offering, and reaching people all over the world. When opportunities arose, Martin and Jaime took them.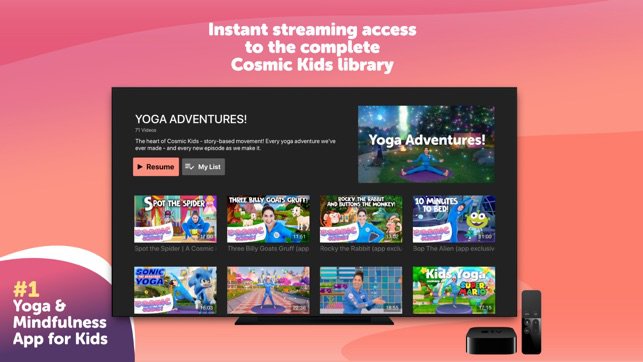 In their second year whilst on holiday they got a call from a yoga teacher who had some free weekends coming up at a leisure centre and she wondered if they would like them for a teacher training program.
So what did Cosmic Kids do? They wrote a teacher training programme, which went on to be taught in Brooklyn, New York before becoming available as an online course! Gaining feedback through teacher surveys also helped them to understand what effect Cosmic Kids was having, and helped them understand what was working and what they needed to do more of.
Cosmic Kids are also unafraid of diversifying. Two years in, they launched Zen Den, a mindfulness series for kids, and then later a guided relaxation series, and even a gamified version of yoga which they named Super Yoga! A book deal, an app, then a tour of Australia and New Zealand led to a profile of Jaime in The Wall Street Journal and a Cosmic Kids TV show in the pipeline.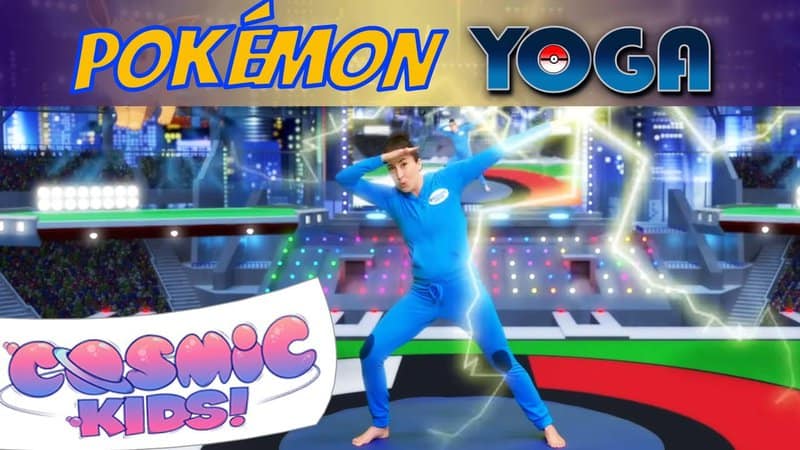 Once the pandemic hit, the Cosmic Kids YouTube channel was getting 1.5 million views a day and they began partnering with brands and media companies. 2020 saw them make a special yoga adventure and song about handwashing with Procter & Gamble, a yoga adventure for adults with This American Life, a special yoga adventure about The Masked Singer with Fox TV, and a Sonic the Hedgehog Yoga Adventure with Paramount.
The effects of the pandemic have evidently been felt at Cosmic Kids – basically, it has exploded. Martin says, "it has been an amazing time but also a bit overwhelming." Overnight, they went from 100,000 views per day to over 1 million.
Not because they were doing anything different, or providing anything new, but just due to the nature of what they were already doing. It was suddenly a resource discovered by hundreds of thousands of people who were now stuck at home and needed ideas for what children could do at home.
They also gained lots of media attention from the media including The Washington Post, The New York Times, and The Daily Telegraph.
But this doesn't mean that Cosmic Kids became complacent. Martin says, "It's important to take continuous action and keep asking 'how are we doing?' so that we can continue improving what we offer." This mentality has certainly kept Cosmic Kids on an upwards trajectory, with almost 250 million views and 1.14 million subscribers to date.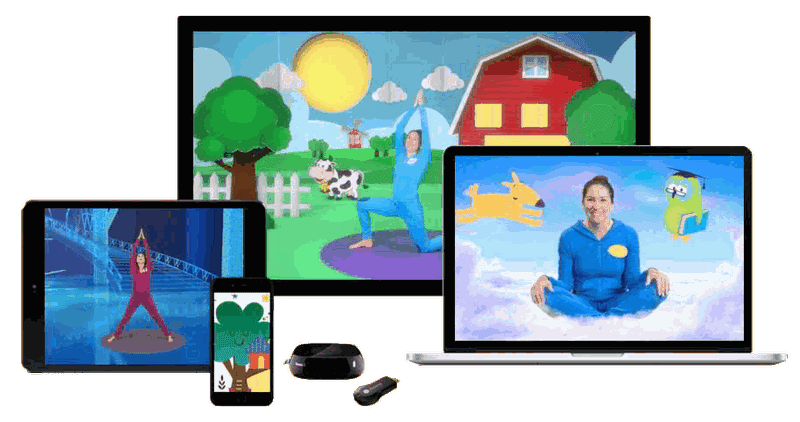 Comics Kids were already working with us here at Virtalent. Martin says, "I can rely on my Virtalent VAs, Sarah and Victoria, completely! Having their support gives me a lot more space to think about how we can grow Cosmic Kids. I'm glad we already had a relationship with Virtalent before COVID hit as the support could be expanded when the business needed it."
And the advice that Cosmic Kids would give other small business owners just starting out? "Look after your existing users. Do what comes naturally to you, rather than what you think you should be doing. Treat everyone like you'd want to be treated."
Interested in how we're supporting Cosmic Kids? You can find their Success Story here!