Throughout February the Virtalent team has been out walking, enjoying the first glimpses of Spring and tracking our steps for Heart UK's Heart Month.
Heart UK is the UK's only cholesterol charity, providing support, information and influencing services for families and health professionals. Their vision is to prevent early disease and deaths from cholesterol and other blood fat conditions in the UK. They bring people together, provide information, support, and education, as well as campaigning for better diagnosis and standards of care.
They are a fantastic charity campaigning for change and increased awareness – there is so much we can all do to improve our heart health, and their website is a wealth of information, resources and heart healthy recipes!
So on February 1st we set ourselves the team challenge of walking 1,000,000 steps for Heart UK each week in February. We were thrilled by how many of the team wanted to join in and we really enjoyed the energy that the challenge gave to our team of remote workers.
The photos came in from across the country as the team got out and about walking for Heart UK. It's been great fun.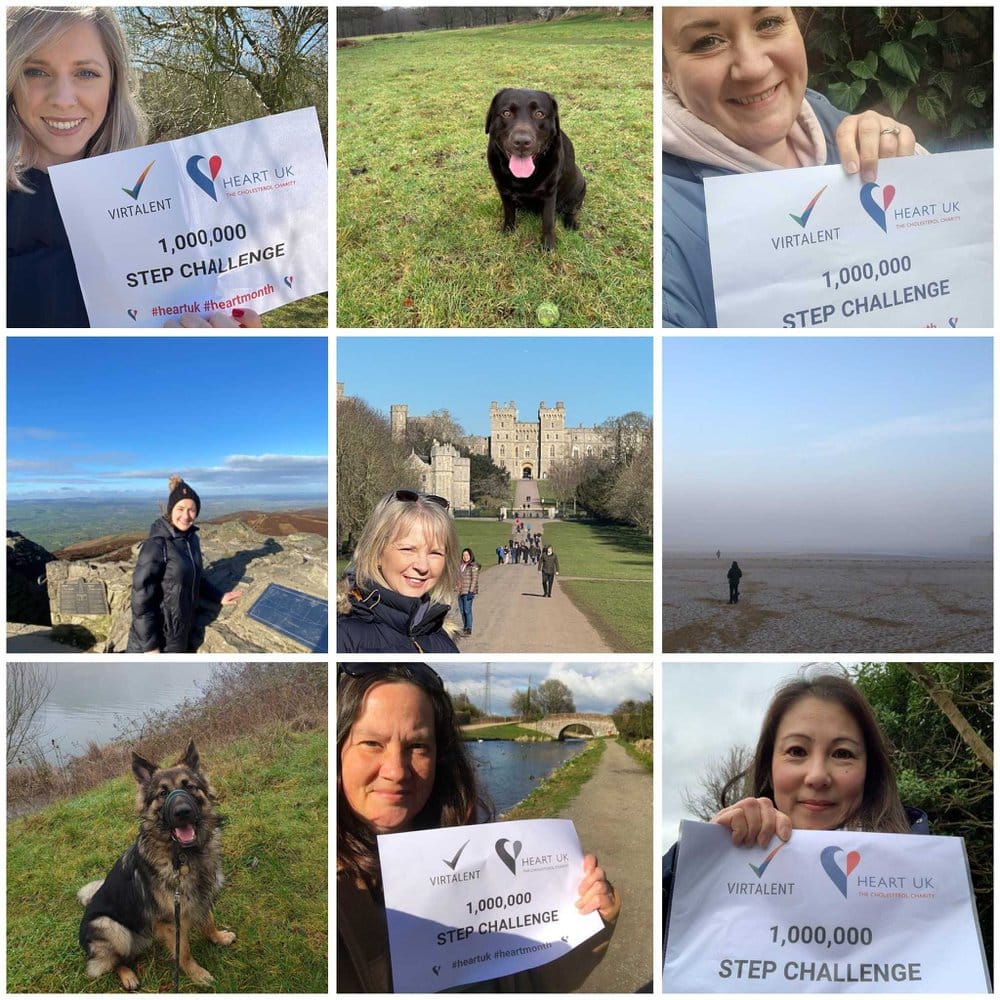 As the challenge drew to a close earlier this week we were thrilled to discover that we had smashed our weekly target of 1 million steps per week in February, with our February grand total coming in at 5,326,336 steps.
To walk over 5 million steps as a busy working team is utterly fantastic. Well done to everyone involved!
We would also like to take this last opportunity to share the donation link for anyone who feels able to donate a little, to a fantastic charity.
All that remains to say is a big thank you to everyone involved. And watch this space for our next team challenge!