A 'Virtual Assistant' can feel like an incredibly broad term to contend with. Sure, it's clearly used to describe a person who assists you, remotely or virtually, but that's about it. In reality, a VA can look after a wide variety of tasks, so let's try to define who and what a Virtual Assistant is exactly.
What do they do? How can they benefit my small business? We hear these questions a lot, so we'd like to clear this up with this short guide.
What Is A Virtual Assistant? A Simple Definition
Simply put, a Virtual Assistant is someone who supplies you and your business with professional support. They work remotely, via their Internet connection, to carry out specific tasks set by you. They may well use a wide range of software, often accessed 'in the cloud', to work with you.
You are very unlikely to meet them in person, as they don't need physical access to your premises or documents, as long as everything is filed digitally. All they need to get to work is a clear brief or set of responsibilities, a laptop, a good internet connection and a comfortable chair, often in their own home office!
What Do Virtual Assistants Do?
Virtual Assistants do a whole range of things. Essentially, within reason, they can do just about anything you need them to as a small business owner, but at Virtalent we find that the vast majority of the work we do for clients centres on day-to-day administration tasks. Whether that's booking a hotel or scheduling your Tweets.
Virtual Assistants can act as an Office Manager, provide digital marketing support to you or be the talented, super-organised PA that you wish you always had, only you don't need a brick-and-mortar premises to have them.
Common tasks for a Virtual Assistant
Some of the most common tasks that are outsourced to Virtual Assistants are split into PA and marketing tasks.
PA tasks could include:
Managing your diary – make appointments, confirm appointments, book meeting rooms, and arrange restaurant bookings.
Sending gifts – arrange flowers to be sent to a colleague or family member, or arrange gifts for your clients.
Event management – book a venue, arrange catering, send invites, manage guestlists, arrange merchandise, or even book entertainment.
Travel bookings – research your trips, book your flights, arrange transfers, book accommodation, and book activities.
Document management – arrange folders and manage your documents online.
Formatting and proofreading – format documents or presentations and proofread documents and content.
Financial administration – data entry to your financial software, upload receipts, create and send invoices, and manage expenses.
Recruitment and HR – screen CVs, arrange interviews, and manage simple HR-related tasks.
And more, such as research, business support, customer service, outreach…
Marketing tasks could include:
Social media management – reply to comments and messages and post content onto your social media channels.
Reports – compose analytics reports from your various marketing channels.
Website – make basic edits to your website or write content for your website, such as blogs or product content.
Email newsletters – create and send out email newsletters, write the content and source images.
The focus is really on the "day-to-day doing". They can take care of the tasks that seem to suck up most of your time, but in reality, could be easily delegated.
Look at our services page to find out how our Virtual Assistants can help you!
Think outside the box
It's also not just the basics they can cover.
What you choose for your Virtual Assistant to do for you depends on what you need from them. Most Virtual Assistants have skills across the board – 'all-rounders' that have enjoyed a portfolio career with a mix of marketing and administration-led roles – yet others specialise in certain areas, such as social media marketing.
But instead of asking "what is a Virtual Assistant?" you should be starting with the solution you're looking for. What do you need them to be? A Virtual Assistant is there to help you with whatever you need.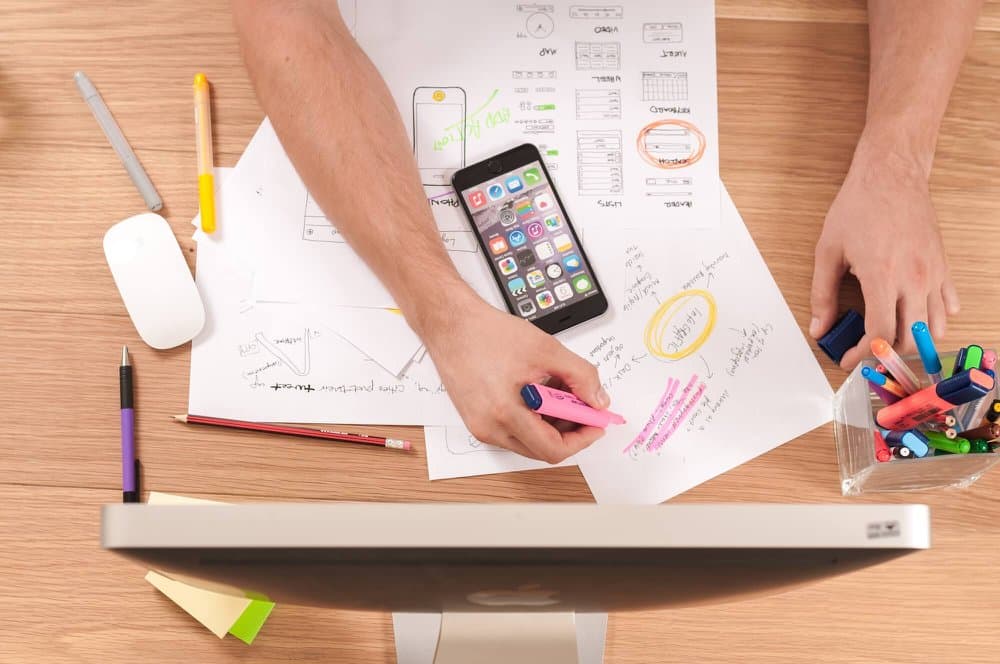 Who Are They?
When you're thinking about exactly what a Virtual Assistant is, it might help to define who they typically are as well.
Rather than just being a solution to help grow your business and save you time, ultimately it's important to remember that they're real people. Individual professionals who have decided to dedicate their careers to helping people exactly like you.
These talented individuals work from home offices or co-working spaces, often because they want to enjoy the freedom of not being committed to a commute or to rigid working hours.
They may have children, pets or other responsibilities that mean that working a Virtual Assistant gives them all the flexibility they need, as well as continue their careers and make an impact on the business world.
Often highly-educated, with some specialising in specific fields or types of tasks (such as marketing, event planning, etc.), they can be of any gender, any age and any social demographic.
Curious? You can meet a few of our Virtual Assistants here.
How To Start Off With A Virtual Assistant
Now we've covered what and who a Virtual Assistant is, let's move on to how the process of actually starting out with one works in practice. Knowing the definition of a VA and learning about what they do doesn't necessarily give you any real insight into our world!
First, let's tackle how we recommend you approach the steps leading up to hiring your first Virtual Assistant.
1. Analyse your needs
The first thing to do is think about why you might want to work with a Virtual Assistant. Consider the tasks that you currently have on your plate and decide which ones could be delegated to save you time.
Different businesses and the business owners behind those companies will all have different needs, so it's important to list out the things you need to be done within the business and then consider whether having a Virtual Assistant would be beneficial in each area. You can always start with a smaller set of tasks, then grow the role from here!
2. Firm up that you need a Virtual Assistant
Once you have a list of all the business and personal tasks you need to complete, think about the value a Virtual Assistant could bring to your day if they were to complete some of those tasks for you.
Imagine the extra time you would have and the other, high-level tasks you could then focus on instead. Are you ready to set aside a budget for this and invest some time in getting this new support in place?
This will only work if you are committed to seeing this through, so it's important to be honest with yourself.
3. Decide what you want them to do
Once you've decided you do indeed want to work with a Virtual Assistant, you can confidently move forward. You'll need to prepare a few notes on exactly what you want your new VA to do for you.
A brief, even if this is just a few bullet points to begin with, is the key to making this work, so make sure you set out the tasks you'd like them to undertake in as much detail as possible.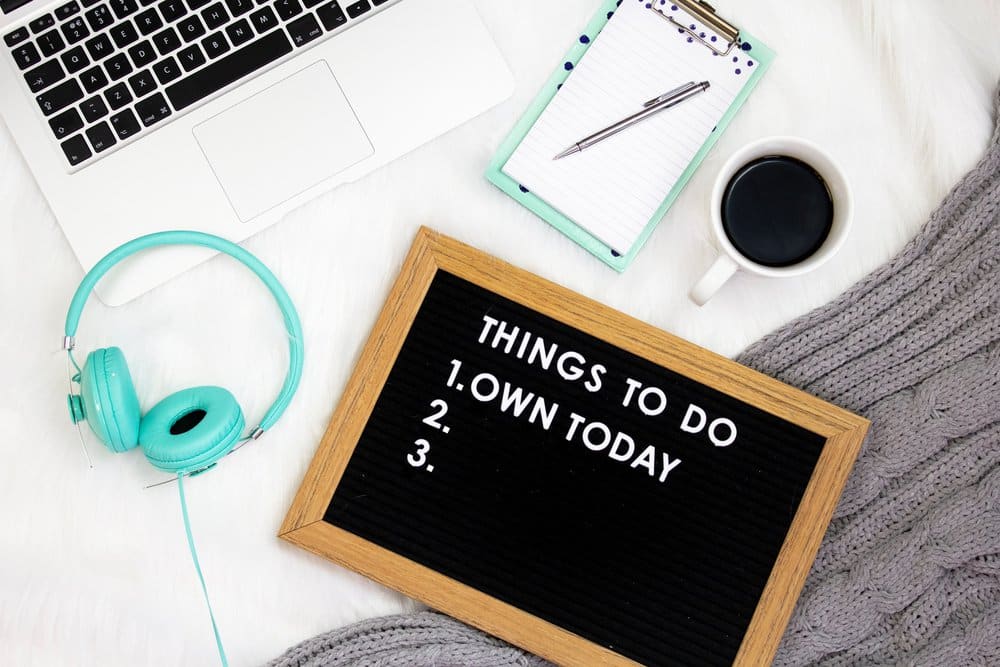 4. Next, find a Virtual Assistant!
Great! It looks like you have a good understanding of what you need help with.
It's time to look for your new Virtual Assistant. Whether that's a fully-managed service in the UK like Virtalent's, a freelance VA or an offshore VA somewhere abroad, it's completely up to you.
When speaking with any providers, be clear about your criteria. Who will fit the bill and who won't? This could include:
Any skills or knowledge they must have.
Any "nice to have" aspects to this.
Any industry experience they need (e.g. someone who has worked with a consultancy practice before).
Knowledge of specific software (e.g. Xero).
Preferences on their working style or personality.
… or anything else you can think of here!
Make sure that your new Virtual Assistant is going to to be the very best fit for you and your business, not just anyone you happen to come across. It's important to get this right! What is a Virtual Assistant to you?
Now, let's move on to explore how the process works best once you're working together.
5. Provide crystal clear instructions
The most important aspect to maintaining a good working relationship with your VA, while also ensuring that your business needs are continually met, is to consistently provide detailed instructions for them to follow.
Define a specific role in your company for them and then make sure they know your expectations and requirements.
Miscommunication and ambiguity can lead to conflict, confusion and perhaps even frustration. It could eventually lead to a break down in your relationship.
6. Make sure they have everything they need
From admin tasks and diary management, through to social media or HR tasks, your Virtual Assistant will need access to a whole host of things to be able to their job properly.
So, once you've told them what you want them to do, make sure they have all the necessary tools to be able to do it. That includes login details or a user account in the software tools you need them to use!
We recommend using password sharing software such as Lastpass or Passpack here.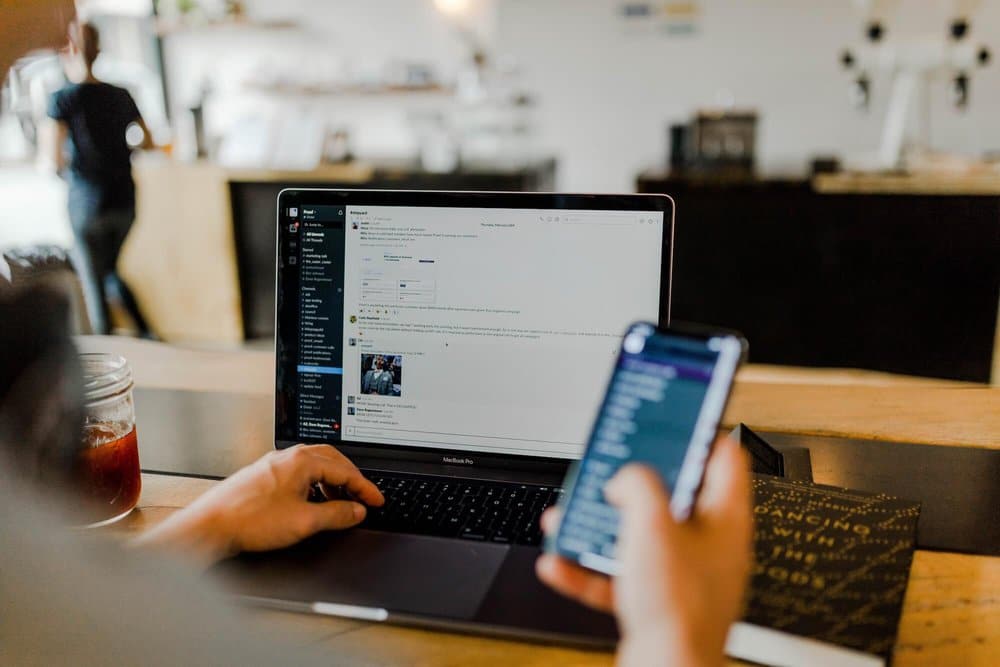 7. Allocate ad-hoc tasks
A general brief that covers their overall responsibilities and your day-to-day expectations is great, but you might also need to allocate specific tasks to them, as and when needed. How will you do this?
It's time to look at to-do list app (perhaps share a to-do list in Wunderlist, for example)? or to think about how you would prefer to delegate this type of work.
8. Communicate
Communication is key when it comes to discovering how your Virtual Assistant can best help you and your business, as well as discovering what they should be doing for you.
Communicating briefs, tasks, deadlines and any upcoming projects, as well as a more general sense of how you think things are going, all work towards opening an honest and open line of communication between the two of you.
9. Provide ongoing support
Ok. So you've started. But it's still important to ensure that you provide ongoing support to your Virtual Assistant, giving them updates on tasks, briefs and making sure that they have the tools they need to efficiently do the job.
Give them constructive feedback, then trust that they know what they're doing and will get the job done. Communicate, but give them the space they need to thrive.
How A Virtual Assistant Can Benefit You
In conclusion, there are a whole host of benefits to having a Virtual Assistant. The question isn't so much "what is a Virtual Assistant?", but more "how can they help?".
Having any kind of assistant, either virtual or in-house, allows you to focus on the bigger or "more important" aspects of the business. It takes the pressure off of you and lets you spend more valuable time working on the business, not just in it.
The bonus with a Virtual Assistant, as opposed to hiring someone in-house, benefits you even further because it doesn't even require you to have a physical office space. You can communicate fully online, through chat, collaboration software and video calls.
Top Tips For Using Your Virtual Assistant
When you're thinking to yourself "what is a Virtual Assistant", it stands to reason that you may not know how best to utilise their services either.
In summary, the most beneficial advice we can give, thanks to our years of working with a team of invaluable Virtual Assistants working across many different client accounts, is to:
Think about the areas you most need assistance with and discuss how they might be able to help.
Set out your expectations right from the start.
Ensure they always have clear instructions from you.
Adapt their role as the business grows.
Maintain efficient, helpful and clear communication.
If you're still asking yourself "what is a Virtual Assistant?", check out our services pages for more information on the tasks we typically help clients with.