As a business owner being in charge means that you often need to be able to juggle multiple responsibilities simultaneously. While it's typical in business, this can sometimes make you feel a bit spread thin with your time and attention.
By outsourcing and delegating tasks, particularly to someone with a specialism, you can free up large chunks of your day, giving you space to breathe, regroup and concentrate on the priorities that matter most.
One area that always has an enormous amount to do is marketing. Effectively marketing your business ensures that you have a steady stream of potential new and returning clients, seeing you and coming to you for your goods and services. Whether you sell physical products or something more abstract such as consultancy, every business needs to promote itself in some way, shape or form. By actively marketing yourself on places such as social media, you can gain visibility with new potential customers and set yourself as a key player in your industry.
Hiring a specialised marketing Virtual Assistant is an excellent investment to ensure your marketing tasks are completed efficiently and effectively, leaving you free to deal with other elements of your business. A marketing Virtual Assistant is someone who specialises in taks such as blog content, social media, copywriting, and advertising.
Every day is different for virtual marketing assistants too. Marketing can encompass both the digital world and offline, allowing for various activities and projects to be undertaken.
So what is a typical day in the life of a virtual marketing assistant?
The quick answer is that no two days are the same! Depending on the time of year, the pressures of what is happening with a client's business, even down to the nature of the business. Life as a virtual marketing assistant is rarely dull!
The Morning Routine
Some marketing VAs will have regular ongoing tasks requiring daily input, while others may have varying tasks each day. However, with all marketing VAs, the key to success is in the preparation and planning for the day ahead. Virtalent VA Laura says:
"First thing in the morning, I check emails and make a list of tasks that need to be done. I prioritise tasks according to timelines, things that need to get done first thing, then whatever needs to be done by the end of the day, and then I work on ongoing tasks."
Some marketing VAs may have other platforms or tools they check regularly, such as Trello or Google Analytics. Steph, another Virtalent marketing VA, says each morning, "I check my inbox, Monday.com, and all our social media platforms for updates."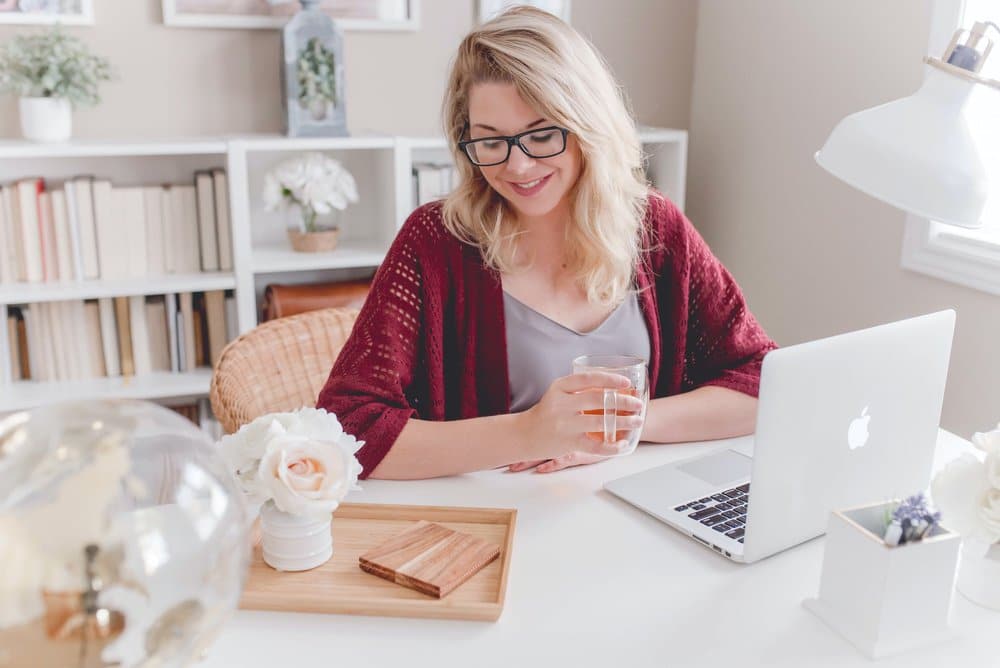 Communicating With Clients
Ensuring success working with a marketing VA or any team member is communication. The client and Virtual Assistant must be on the same page and talk regularly. This could be about progress, strategy changes, or even ideas that come up. However, this doesn't need to happen prescriptively, and it doesn't even need to be on the phone.
Depending on personal preference, most marketing VAs communicate with clients using a variety of communication channels such as video conferencing, email, and instant messaging platforms like Slack and WhatsApp.
Working together, in the beginning, to set out how everybody likes to be communicated with and when makes it easier to work together on ongoing marketing projects – or even be confident in leaving a marketing VA to get on with tasks.
VA Steph, who works a lot with social media, says, "I normally work on a weekly basis in terms of planning. But priorities will be any deadlines for sign-offs for social media. Posts are a few times a week, so it is essential to keep on top of them."
Laura also has a straightforward communication process to keep everybody involved and available when needed. "I communicate my working hours, and unless there is something really urgent, I stick to these hours. … Making sure you are 100% available during your working hours helps you to stick to those hours,"
A balanced approach like this means that a marketing VA can chunk together lots of work like sign-offs, minimising the need for constant communication but allowing the work to be done quickly, efficiently and, most importantly, on time.
A good marketing VA will help you facilitate a streamlined process that ensures no bottlenecks.
Task Management
Tasks are what a marketing VA is there to help with. While strategy and the "big picture" are best left to a business owner, a marketing VA will offer the expertise and time to implement these plans. This could be anything from half an hour of scheduling Instagram posts to podcast marketing or creating quick blogs to help visitors to your website find answers and build your authority.
Each of these tasks can take a range of time, but the more you work with a marketing Virtual Assistant, the more they will learn and know about your business.
They are also there to help push the envelope and try new avenues. Perhaps you've always done your marketing through paid-for advertising to win new business, but have you considered sending out an email newsletter to your customer base? Your marketing Virtual Assistant could be a dab hand with MailChimp or Constant Contact and can create a mock-up to see if it's something new to add to the marketing plan.
Another element of working with a specialist marketing VA is that they can help you to prioritise marketing tasks and make more informed decisions. While the overall strategy is again something that is dealt with by a business owner, having someone to bounce ideas off of allows extra insight and a different point of view of marketing.
A VA's main task management element is ensuring that everything is done on time and to the highest standard. There will be regular tasks, new tasks, and even tasks you find aren't bringing enough return. This insight and help can mean you spend time and energy marketing the most effective ways you might have yet to discover if you did it all yourself.
Professional Development
In business, what's dangerous is not to evolve."
– Jeff Bezos
Whether you are a business owner or a marketing Virtual Assistant, the world and technology are constantly updating and changing in one industry or another. Activities not even imaginable 10 years ago are now part of everyday life. Nowhere is this more true than in marketing. Staying up-to-date with the latest marketing trends and techniques can help you remain competitive in your market.
Another benefit of outsourcing marketing is that you are expanding your resources and knowledge through an entirely new person. They can bring knowledge and experience from totally new places and points of view.
Laura has often had to think on her feet as a marketing VA and new challenges, but it always pays off:
"I am a quick learner and love expanding my knowledge, as well as tackling challenges, so if I don't know how to do something, I'll figure it out… Mostly, I've used tutorials and podcasts when I've needed help with a specific problem."
Steph also has a similar mindset when it comes to personal development "… there are so many amazing tools available to help you, and it is important to get as much personal training on these as it enables you to help your clients in terms of organising and creation of content, present and future."
With websites like YouTube, blog posts, and even premium education sites like Skillshare and Masterclass, there is no shortage of ways to further develop as a business owner or a marketing Virtual Assistant.
Your marketing VA's knowledge and skills can be invaluable to the success of your business, so it is vital to foster an atmosphere where they can learn, grow and add value. Not only will this ensure you get the best out of them, but it also means that they can bring their new skills and insight into the creativity they bring to your business.
End-Of-Day Routine
Much like the rest of the day, the end-of-the-day routine for every virtual marketing assistant will be different. Some may put in the hours in the evening, creating blog posts for you when they feel most creative, while others will try and complete all tasks during typical office hours.
Steph has a clear-cut end-of-day routine that works for her and her clients: "[I] check in with my clients to see that they are happy. Communication is everything in this role. I ensure my task management is up to date on the platform and have a final check in my inbox."
Similarly, Laura always makes plans to prepare her for the next day:
"I make a list for the next day of anything that wasn't completed or for something I need to remember to do that day… I also have a look at my calendar at the beginning of the week and make a mental plan of when and where I will fit longer tasks in."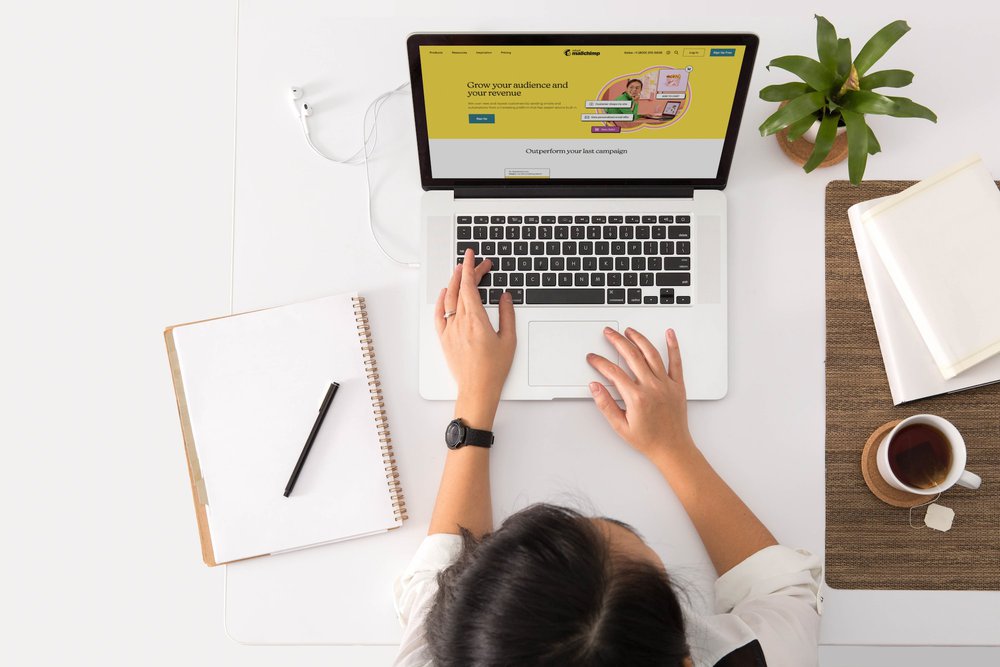 Harnessing The Expertise of A Marketing Virtual Assistant
If you want to get on TikTok or create a monthly newsletter, you don't need to do it yourself. Utilising the experience and expertise of a marketing VA means you can get the benefits of pushing your business out to a broader audience without the time-consuming effort.
A marketing Virtual Assistant can take care of all the little jobs you may not have time for – like scheduling content on social media and setting up an email drip campaign.
Outsourcing your digital marketing allows you to gain access to methods and tools that you might not have discovered if you were doing it all yourself – enabling you to make more efficient use of your time, money and energy so that you can focus on what's most important: running your business!