Time. Do we ever have enough of it? Time can seem to elude us as we are working throughout the day. Even when we've had the most productive of days, it can feel that we haven't used our time wisely or that the day has escaped us (again). That task that we said would only take us half an hour always turns into a two hour task.
Fear not, though, as time will no longer elude us with one of these handy time tracking tools at our finger tips. They can help us us to keep track of regular ongoing tasks, allowing us to plan what we're working on efficiently and effectively.
Read on to find out which are the top time tracking tools of 2022.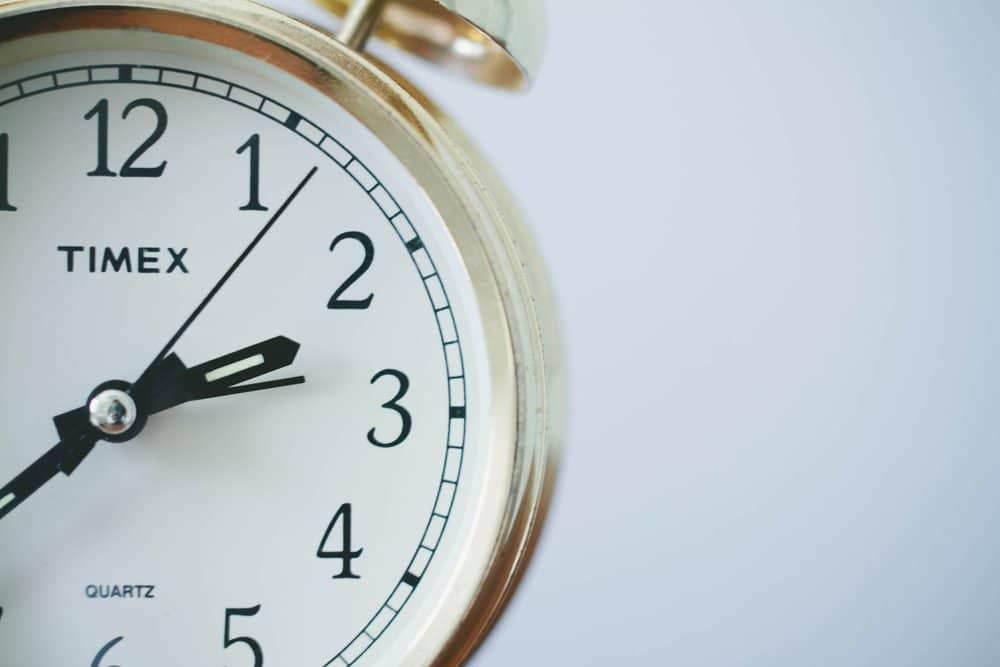 Time Doctor
Time Doctor is an all-singing, all-dancing time tracking machine. This time tracking tool boasts a whole host of handy features such as powerful reports, time sheets, time use alerts and an impressive clients dashboard feature. This feature means you can give you clients access to what you've been working on (thanks to handy automated screenshots) with complimentary reports of tasks that you've completed. Time Doctor also lets you white-label their access, so your own branding can appear on your own company's domain.
What's more, you can see how much time is spent in meetings or on calls. You can also see how many additional hours are spent chatting away each week (and who the chatter culprit is). No more unproductive meetings spending half an hour chatting about your accountant's caravan weekend, when you can be a billing-machine instead.
Do you often find your mind wandering to check the news or your Twitter feed again? Time Doctor is a time tracking tool that has off-track reminders and can send you nudges when visiting non-work related sites.
Likewise, do you spend too much time filling up your water glass or making your third coffee of the day (it's only 10.30am!)? Then Time Doctor will track your breaks and time spent away from the computer. Productivity never felt so good!
If that wasn't enough, Time Doctor has a list as long as your arm of fully customisable integrations. You can see how long you spend collaborating with your team in Slack, chasing and updating leads in Salesforce, how long it takes to respond to tickets in Freshdesk or writing your monthly blog post in WordPress.
Clockify
Clockify is a free, all-inclusive time tracking software with a robust reporting system. This time tracker offers tracking time as you work, manual time entry, adding time in a timesheet, but also features that help you sort, organise, and specify the time you log.
You can mark time as billable, and define your hourly rates – the software then automatically calculates your earnings for the time you track on projects, and you can then simply copy these numbers to your invoices.
You can also track how productive you are, in relation to the time you spend on specific tasks – you'll get answers to crucial business questions, such as: "Do I waste too much time on trivial tasks? And what do I spend the most time on?"
The Reports section offers both visual and weekly reports, and is perfect for managing your logged time – you can sort and filter time in a couple of clicks, before generating and exporting reports based on the selected parameters.
Clockify also helps you streamline team management – you can add projects, associate them with tasks, and then assign said tasks to members of your team. You can also associate the projects with clients, in order to always know who you need to invoice, and for what.
For an even more streamlined time tracking experience in your work, you can try out Clockify's browser extensions that integrate with over 100 most popular productivity and business apps.
My Hours
My Hours is an all-in-one time tracking software. It allows for the coordination of both projects and tasks. You can track your work hours and create professional reports for clients, and users can communicate the work they have done to clients or managers. With the help of My Hours, the budget for your team, projects, and tasks can also be coordinated, as My Hours also allows tracking project profitability with any attached hourly rates to keep in mind.
Moreover, with the help of My Hours, you can get out of your inbox chaos: create projects, assign tasks and write down or attach details. You also get an opportunity to add a detailed description to your time logs and expenses, as well as seeing more advanced time analytics. There is no need for extra work in spreadsheets (even though you can also export your data!).
Harvest
Harvest allows for simple time tracking, powerful reporting and fast invoicing with a simple start and stop timer, allowing you to track time on mobile as well as desktop. If you're running between client meetings or typing your report up on the train back from that successful business meeting, you'll never lose another second again.
You can turn tracked time into insightful reports, ensuring your projects are under budget and running smoothly, as well as manage your team by having a birds-eye view of the hours they're putting into different tasks and projects. Plus log any expenses incurred along the way!
A useful feature is turning your billable time and expenses into professional invoices, ensuring that you never miss sending an invoice. If you need a little more flexibility on what your invoice contains, you can also create free-form invoices too. If that wasn't enough, there are integrations with Stripe and PayPal to allow your clients to pay an invoice in just a few seconds, and you can seamlessly keep your books up to date with their Quickbooks and Xero integration, meaning invoices are automatically copied over in the blink of an eye.
Like all good time tracking tools, you can integrate Get Harvest with a wealth of software and start the timer without having to switch back. You can track time from your to-dos with the Harvest Chrome or Safari extensions in Basecamp and Asana, or time track from cards in Trello with the Harvest Power-Up feature.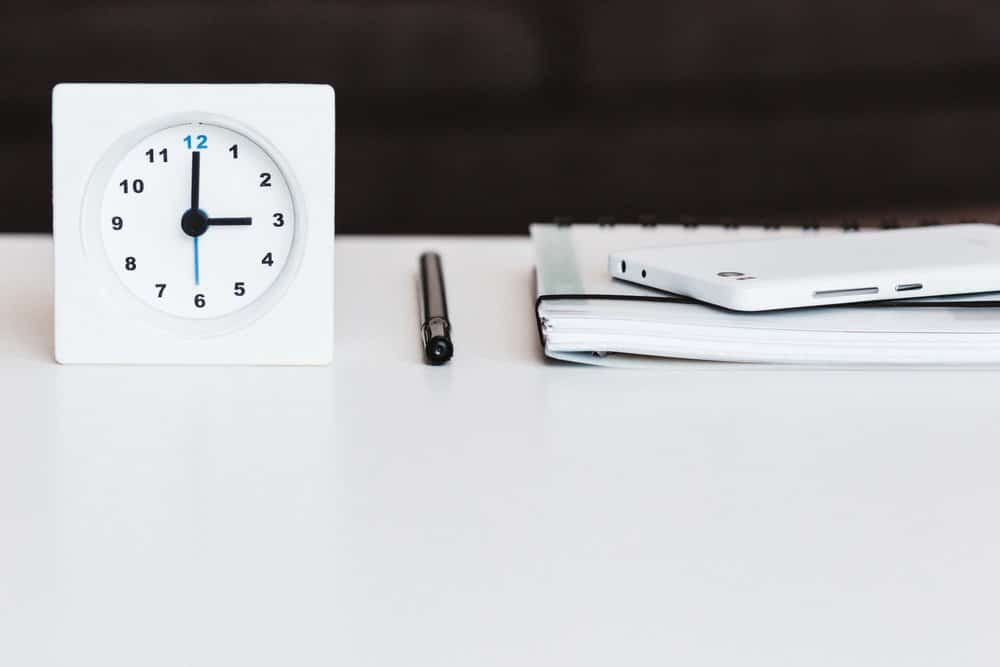 Toggl
Toggl is one of the most popular time tracking tools out there. Like many of the funky features that Time Doctor and Get Harvest shout about, Toggl also has a whole host of added extras when you take out an advanced account, which is great for managing teams.
Aside from the one-click timers, tracking reminders across your desktop apps, reports and app integration, Toggl is one time tracking tool that allows you to get actionable insights from your data. With useful data visualisation, you will be able to see which clients and projects are profitable, and how much time your team members are tracking (either a lot or not enough!).
Toggl's automated processes can help you save even more time. With email tracking reminders, you can gently nudge team members who haven't hit their target hours (cracking the virtual whip) and set required fields so everyone fills in the information you need for accurate reporting.
Wait, there's more! You can also set up alerts for when your projects go over their estimated time, so you'll instantly know when you're edging closer to the red.
Timely
Last, but certainly not least, Timely brings up the rear in our list of time tracking tools. Timely stands out from others in the time tracking tools league thanks to its magical Memory Tracker.
It tracks your data while you're working – you don't have to turn the timer on and off throughout the day. It takes your recorded work, groups it together and suggests time entries. You don't need to log anything, Timely details what you did and adds project tags automatically. It really is magic!
You check whether Timely has recorded your work accurately and if something isn't right, you can tweak the entry titles, adjust group activities and reassign tags as necessary. Then Timely simply improves the process until you can entrust it to manage your whole timesheet by itself.
Like other time tracking tools, their simple dashboard makes reporting clear and concise, enabling you to see the progress of your projects and ensure that budgets aren't exceeded. Timely also lets you keep your team on task in one place. You can coordinate resources, distribute workloads and lead more accountable teams without chasing for information.
Time Tracking Tools To Remember
Whether every tracked minute counts in your line of work or you're hoping to improve your productivity, time tracking tools can help to keep you on track and claw back some much needed, well… time.
At Virtalent, time tracking is key to what we do and it enables our VAs to work with complete transparency. It also allows our client base to monitor the efficiency of the processes used within their business. What could it do for yours?
Looking for more productivity tips? Explore our blog to discover more ways to streamline your working day.