Virtual Assistants offer a winning combination – high quality support, but at a fraction of the cost of hiring an employee.
You've worked so hard to get to where you are, but you're pretty sure no one told you the end result would see you working more hours than you've ever worked before. So, why hire a Virtual Assistant? Quite simply, to reclaim your time and rediscover why you started out in the first place. To go back to working on your business, not always in it…. but without the headache of an employment contract, or the hassle of finding someone local to you.
There are countless benefits to hiring a Virtual Assistant for your business. Let's explore them!
1. Stop Spending Time On Admin Tasks
A Virtual Assistant will naturally excel at doing 'admin' in a broad sense of the word.
A good VA can help out with a wide range of tasks, meaning you can concentrate on growing your business and not on data entry. Whether that's keeping your CRM up to date, booking your travel, on-boarding clients or something else entirely, they'll have it covered.
Admin-driven support could extend to:
Updating a spreadsheet or database.
Tweaking a PowerPoint presentation.
Raising invoices.
Filing expenses.
Onboarding clients.
Logging enquiries.
… the reality is that "admin" makes up a notable chunk of most roles, including yours!
All of this means you can focus on the work you enjoy and excel at, and delegate the rest!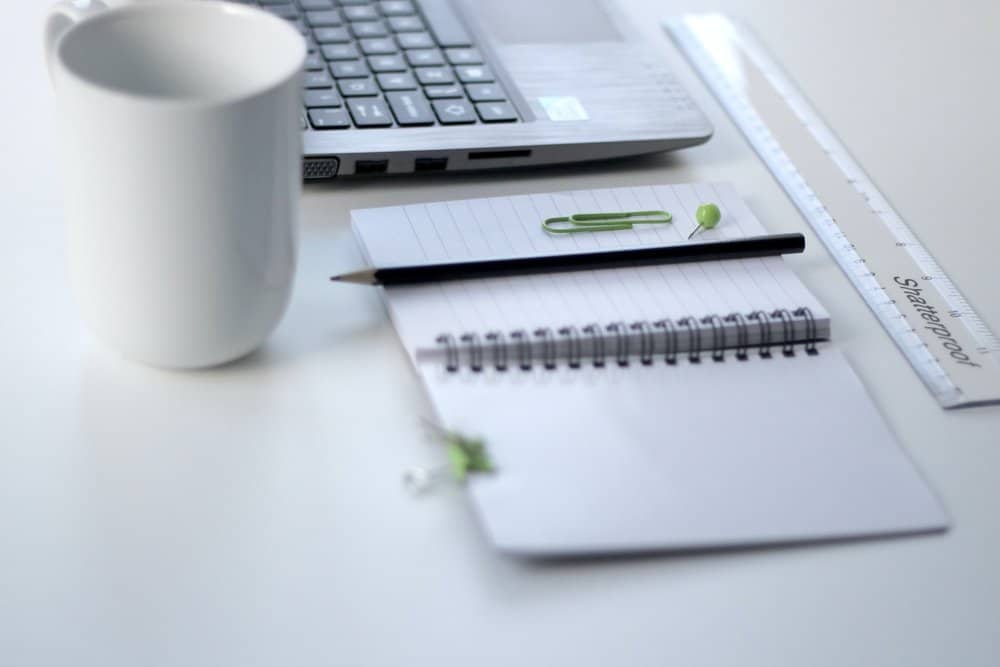 2. Keep Your Inbox In Check
You receive, on average, 121 emails every day. Filtering through these is not only time-consuming, but it is also damaging to your productivity. Whether you're spending your day constantly chasing inbox zero or just trying to keep up with the constant onslaught, it's doing your business no favours.
A VA can filter your emails, manage spam, and handle everyday mailbox admin tasks on your behalf, freeing up your time to focus on the more important work you need to get done each day.
3. Grow And Manage Your Virtual Team
Basic HR requests waste 40 million hours every month. Simple tasks, such as managing holidays, preparing your business expenses, or sending a formal job offer, can be disruptive to the working day.
This is particularly noticeable if your business is always growing and therefore continually hiring!
4. Travel Like A Pro
Travel planning and booking can be time-consuming. On average, people who are planning to travel visit 38 web pages before they are ready to book their travel plan, according to Expedia Group.
Making travel arrangements is one of the most commonly ignored time management problems. It'll only take one minute to book, but 45 days later you're sitting checking travel sites. Hire a Virtual Assistant to check travel options, arrange essential documents and costs on your behalf.
5. Make Your Events Better Than Ever
A successful event should bring your brand forward, showcasing your offering and capabilities. What it shouldn't do is reduce business productivity.
So, if you haven't got someone to organise the venue, the guest lists, the catering options, the marketing presence, and the follow-up communication, you are creating unnecessary time management pressure for yourself. Hire a Virtual Assistant in the UK and this is all sorted in no time.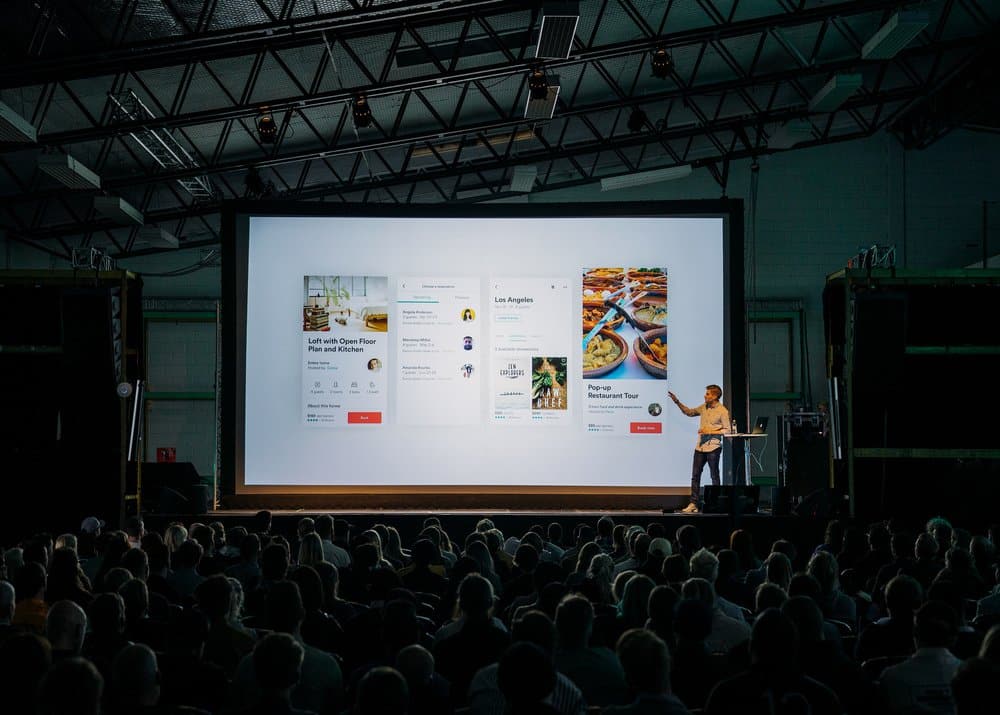 6. Impress At Your Next Key Meeting
We live in a meeting culture. Unfortunately, our love for meetings is detrimental to productivity and that's without taking into consideration all the preparation that needs to be completed before they commence on the day. A professional Virtual Assistant can take the pressure off you by:
Arranging a date and venue
Sending invitations
Creating a meeting agenda
Preparing drinks and food for external guests
Creating presentation decks
7. Research, Research, Research
Your industry is changing. Not just today. It is constantly moving, evolving, and redefining itself. You can't remain relevant by staying the same. You need to keep up with the trends and the latest innovations.
At Virtalent, we believe that the best way to stay on top of your competition is to ask your VA to follow industry news, events, and competitors. Let them take on this monitoring and reporting role so you don't have to.
8. Finally Post Those Tweets
According to marketers, 43% of business owners spend, on average, 6 hours a week on social media marketing.
Ideally, you should spend even longer reaching out to your audience, engaging with them, answering questions, promoting your business, following industry trends and competitors. And that goes without mentioning media creation, content posting, and network leverage.
But how much time can you realistically dedicate to social media management? Hiring a VA for your businesses can help alleviate the stress here.
9. And Get That Blog Up And Running!
Writing compelling and engaging content is tricky, but ultimately you can't ignore the importance of maintaining a regular blog presence or creating meaningful newsletter content. As a small business owner, you might not have the time to focus on copywriting.
If writing isn't your strength or you never quite manage to make your deadlines, it's worth exploring this productivity hack!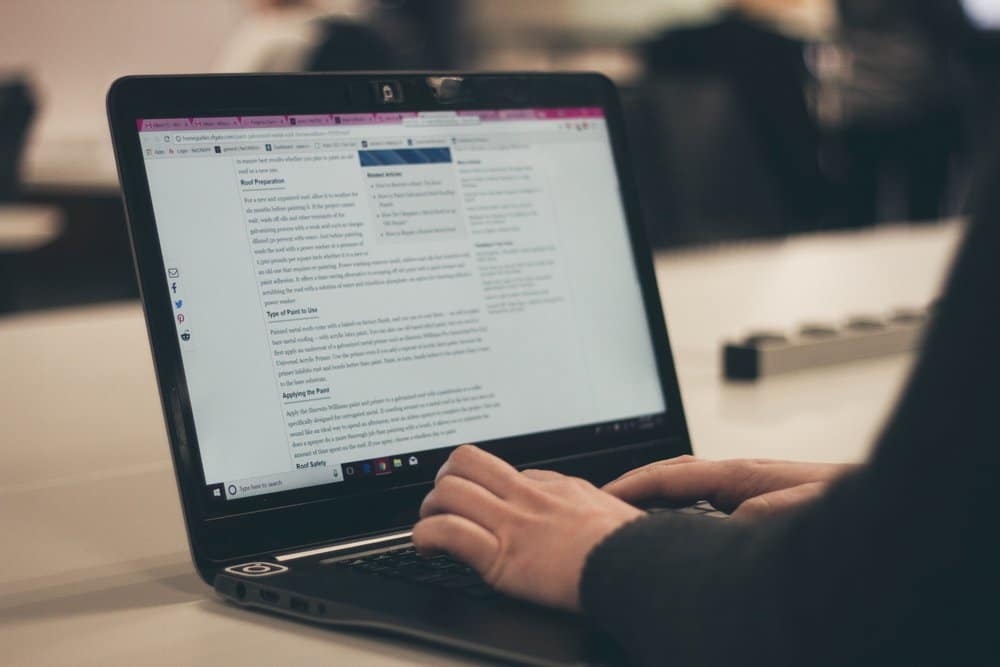 10. Keep On Top Of your Website
An updated website is non-negotiable. It's often your first port of call for customers. But keeping your web content relevant takes time and effort.
Save yourself the hassle and let your Virtual Assistant look after:
Updating your info in the CMS
Uploading new content
Creating and preparing visual media
Adding seasonal pages and offers
Editing errors
11. Send Out A Newsletter
The biggest time-wasters in email marketing are: design, branding and copywriting. But that doesn't mean you can't create effective email campaigns in your business. From content creation to setting up the emailing list, your Virtual Assistant can deliver it all.
12. Supercharge Your Customer Service
Customer management can be time-consuming and it doesn't always get the attention it deserves.
Luckily for you, you can entrust a VA with everyday queries, from answering direct calls to handling customer management.
13. And Boost Your Sales!
Success in sales is often said to be "90% preparation and 10% perspiration".
So, how do you make sure that you don't waste your time contacting disinterested people? With preparation work, you can help you streamline your sales efforts. A Virtual Assistant can boost your sales productivity with prep work like:
Audience packs
Lead research
Targeting content
Follow-up communication
Help setting up and monitoring KPIs
Weekly, monthly, quarterly reports
Hire A Virtual Assistant And Access An Enormous Talent Pool
There is an ever-growing number of talented people who simply don't want to traipse into an office everyday or need an element of flexibility to their working week. Hiring someone to work with you remotely gives you access to these people and their skills, as well as those that might not be available in your local vicinity.
When we hire our VAs, it really doesn't matter if they are in London, Birmingham or Cardiff. They can impart their knowledge, wisdom and expertise from their quaint cottage by the sea in St Ives, or from their lovely village townhouse on the Scottish coast.
This means we (and you) can get access to a huge talent pool, simply because a Virtual Assistant works remotely.
You might find yourself pondering how your Virtual Assistant can possibly be as engaged with you and your business as the folks that do come into the office every day. But numerous studies, including this one, have indicated that actually, those that do work from afar have much higher levels of morale.
The little freedoms that working remotely affords them – whether that's being able to take a morning run instead of catching the Underground in the rain, or simply working at their own desk – really add up.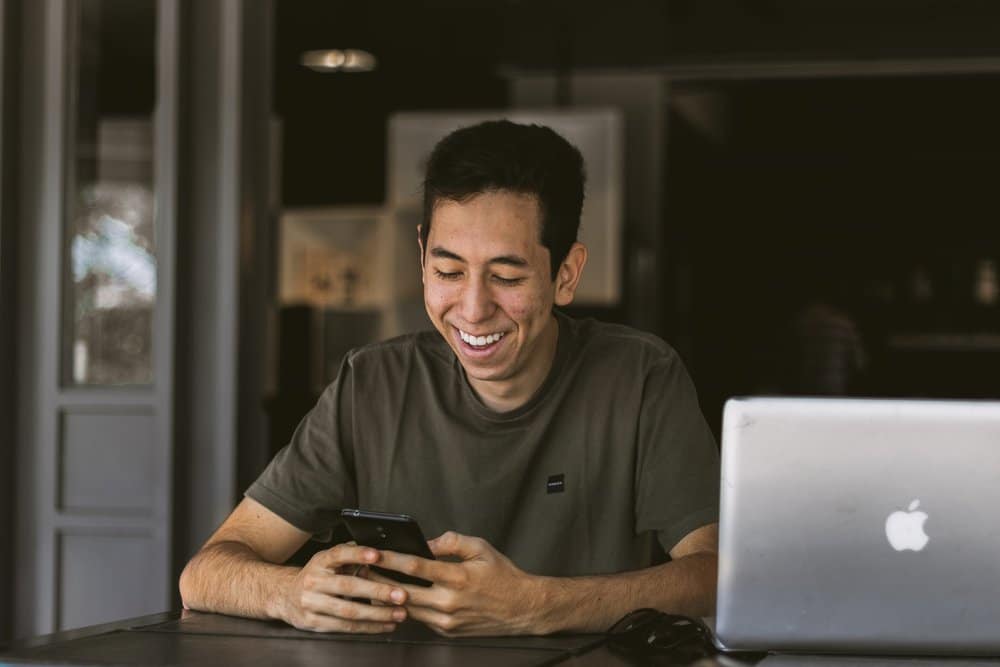 Plus You'll Get Long-Term Commitment
As a result, these team members also tend to stick around longer. Why? Because they are happier, more productive, more engaged. There are no office politics and no rush hour traffic to contend with on their way home, and they have a flexible schedule that works around any other commitments they might have. Like dropping off the children at school on Friday mornings, for example.
The majority of our Virtual Assistants used to work in the City. That long, boring, busy commute was not the most productive way for them to spend their time. Plus, it's expensive. A study from 2017 cited that UK commuters spend an average of 14% of their income just on getting into work.
Working from home means they don't care about those train drivers and that strike they are planning next week, or the fact that the M25 is at a standstill again. Now they've ditched the commute, they've probably already walked the dog or been for a run before work. Then, when it's time to log on, they go to their home office well rested, relaxed and ready to focus.
Why on earth would they leave?
And it really doesn't matter if their other half just got offered an amazing job on the other side of the country either. Once upon a time that would mean they'd have to stop working with you, but that is no longer the case. Their commitment to you simply moves with them!
How To Hire A Virtual Assistant (Just The Once).
Of course, whether someone you hire works remotely or not, you'll want to get it right.
Our advice is to hire someone with plenty of experience under their belt. In a remote role, you don't want to micromanage someone just starting out in their career. You need a professional – someone who takes the initiative.
They should be independent, goal-oriented, driven by results and appreciate accountability. The right people will get stuff done, without needing you to monitor their every step.
It's worth putting the time in at the start of the process to get this right. Hire well and you'll work with your dream Virtual Assistant, far into the future. Give in to impatience and take a quick shortcut (this is partly why we don't offer free trials at Virtalent), and that decision might come back to haunt you when you realise your VA isn't adding very much value.
Review their profile, have a call together and make sure they're up to the mark, before you hand over your workload.
Digitalise Your Office
And once you've got your Virtual Assistant on board, make sure you set them up with all the tools they'll need to work effectively and efficiently with you.
There are a lot of products out there to help you create a digital office; a space where you and your team can communicate and collaborate.
The really good ones will offer scheduling and task management features too.
You can share documents online using products like G Drive or Dropbox, and chat apps like Slack are a great way to catch up quickly. Trello, Google Docs, GoToMeeting… the list is endless. It's well worth taking the time to update your working style – ditch the shared server and log in to Office 365 or Google's G Suite instead.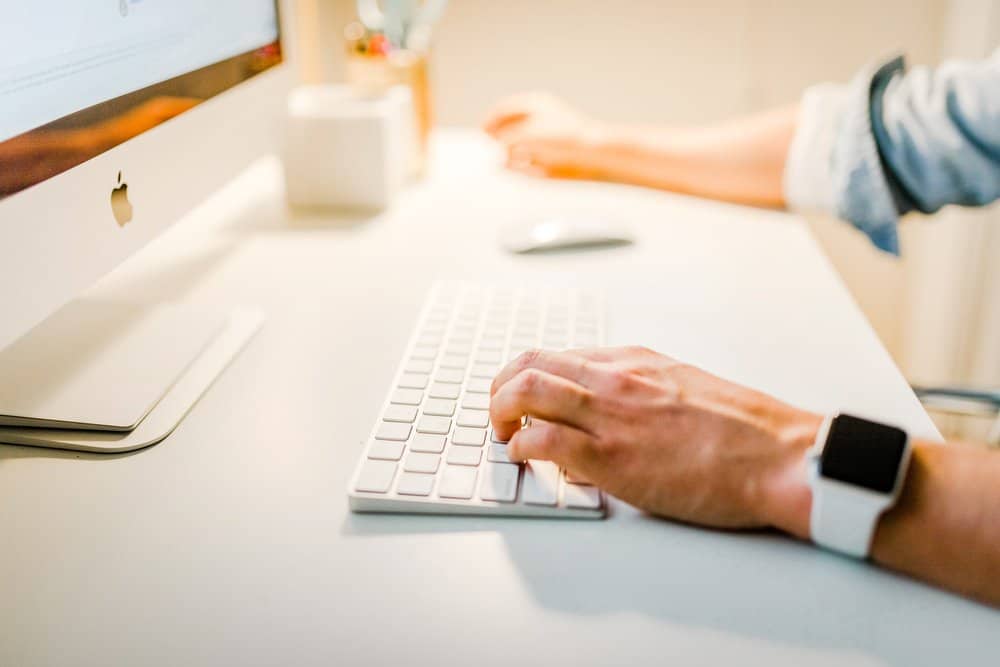 Talk Regularly
Why hire a Virtual Assistant with a wealth of experience, and then never tap into that fountain of knowledge?
Set up communication channels and touch base with them regularly, even if it's just to ask how their weekend was. This will help them feel included, part of the team and part of your business, but it will also help you get the very most out of the relationship. A few clever tips from your VA could save your business a great deal of time, money and energy! Remember, they have spent their career working with countless small businesses, often just like yours.
Make Them Accountable, Then Trust Them!
Be clear about what you want your VA to achieve. Set sensible goals together. But then try not to worry too much about how those goals are being achieved, just that they are being achieved. After all, it's about what is accomplished, not how it is accomplished.
Take a minute to think. Why did you hire a Virtual Assistant? Most likely it was to give you back some of your precious time. It's only natural that you will want to keep on top of things, to make sure they are doing what they should be doing, but constantly checking in with them is only going to eat into the time that you're desperately trying to claw back.
If your Virtual Assistant has the skills and experience to perform well in the role you have hired them for, then it's important to let go a little. Trust them to do the job you need them to do.
Trust in the process. Trust that they can manage their own time and to-do list effectively, and that, even if they approach a task differently to you that you simply need to give them a nudge. Why hire a Virtual Assistant if they take up more of your time than they save?
With clear goals set out and a little faith in the process, you'll soon be flying.