If you are starting to market your business, the whole thing can seem overwhelming.
There are just so many types of marketing to choose from; where do you start?
Email, social media, blogs – the choice is extensive.
As well as choosing how to market your business, you'll need to find the time, energy, resources, and money to do so.
Marketing, unsurprisingly, can be a full-time job in itself. And, if it's just one of the hats you wear for your business, you must approach it carefully.
While marketing IS essential, it can also be a monumental time suck!
Thankfully, this is a well-known problem, and there are some incredible free marketing tools out there that can help you. These free marketing tools can take some of the heavy lifting out of marketing, allowing you to implement them quickly. And, if you are new to marketing, they can also help guide you through some of the basics of marketing your company.
Buffer
Social media is really important for many businesses. And with Buffer, you can manage all your social media accounts from one place. This can include platforms such as Facebook, Instagram, Twitter, etc. Using Buffer you can schedule posts in advance, track engagement, and more – it's one of the more powerful marketing tools out there!
Many other social media scheduling tools exist if Buffer isn't right for you. These include free plans like Later and even native ones on Twitter and Facebook. Some other more advanced tools are out there, such as HootSuite and Sprout Social. These can incur a cost, but if social media proves valuable for you, they can be worth investing in. They have additional features to push your company further.
LinkedIn
While it is a social media platform, LinkedIn as a marketing tool can be incredibly powerful – even if you work in a B2C space. LinkedIn can be used to build relationships with people, such as potential clients, partners and even investors.
One thing it is also perfect for is marketing inspiration.
LinkedIn is full of people in business who have created great brands you can model yourself on. There are thousands of free webinar events to attend on all things marketing. Even different groups dedicated to different job roles and industries are great for discovering new ideas.
A top tip is to find a few people you admire in business and follow their LinkedIn. You'll be able to see what they post and the kind of responses they get and get some ideas of how you can use that in your marketing plan.
While LinkedIn is typically the best place for business-related content, it's worth looking at other platforms like Facebook, Instagram and TikTok. While not all platforms will be relevant for your audience, there's some excellent marketing you could use for ideas.
Google Analytics
You might be familiar with Google Analytics if you have a website. If not, then Google Analytics is a free tool showing how many people you are getting to your website and where they are coming from.
If someone finds your website on Facebook, it will tell you that. If someone came through from "Organic Search", they found you using a search engine like Google.
Even if you haven't started to market your company, looking at how many people are coming to your site gives you a great starting point.
There are also lots of free YouTube videos that can help explain what different things mean and how to "read" the information in the graphs. In particular, this tool will show you exactly how much impact your marketing is having, what is working, and what isn't.
Canva
They say that a picture is worth a thousand words, and that's incredibly true when it comes to marketing! However, for many people, art and design may not come naturally to them.
If you are not in a position to design or create your images or hire someone who can, then Canva offers the next best thing. This free tool allows users to create posters, social media images, graphics, PDFs and more. You can even design your logo too!
There are lots of free templates to help you get started, along with an extensive library of free images and graphics to use as well. Canva also has a paid plan if you want more advanced features.
MailChimp
Email marketing is one of the most powerful but tricky marketing avenues. There are many statistics and reports on how amazing email marketing is. The average return on money spent on email marketing is returned around 4400% and 40x more than Facebook ads.
The easiest way to use email marketing is to build an email newsletter for your business. This can be done with a tool such as MailChimp, which is a top-rated and easy-to-use email platform.
If you are just getting started, MailChimp has many templates you can fill in and step-by-step instructions. If you don't have anybody to email now, that's ok! With MailChimp, you can even create boxes and website pages to share with your customers to sign up.
What's even better is that because of this, it's all GDPR compliant, as people will need to request to join your list.
It can take a little time to build up an email list of customers and potential customers, but it's worth working on.
MailChimp starts with a free plan to email up to 500 people per month. Some other email marketing tools are out there, such as ActiveCampaign, Constant Contact and Klaviyo. Still, these are a little more advanced to use.
Dropbox
Marketing can mean a lot of digital "stuff" and be incredibly resource-heavy. If you are working from your laptop or a tablet, when you start to create lots of files, it can slow your computer down. To prevent this, you'll need somewhere safe and secure to store everything to do with your marketing.
Dropbox solves this problem by allowing you to store all your files in one place. You can also link it to other tools, such as Canva and MailChimp, which makes the process even easier!
This is helpful if you work in different places, across different devices, or plan to include others in your company later. With one central hub that can be accessed anywhere, you'll always have your marketing assets to hand.
Dropbox has a free plan, but you can upgrade to a monthly plan for around $19.99 per month (about £17). Alternatively, if you use Google Suite already, Google Drive is another great place to store assets.
Trello
As well as organising all your images and other assets, you must keep yourself organised with all your marketing plans. This is particularly important if you are marketing in more than one place. Trello is a fantastic tool for this.
With Trello, you can create boards and then create "cards", which could be a task, an idea, or a checklist. You can create different lists such as "To Do", "In Progress", and "Completed", and move your ideas and marketing tasks between each section.
It's a bit like a visual marketing to-do list but with way more flexibility. Trello is also free to use and should be able to do everything you need without upgrading to a paid-for plan.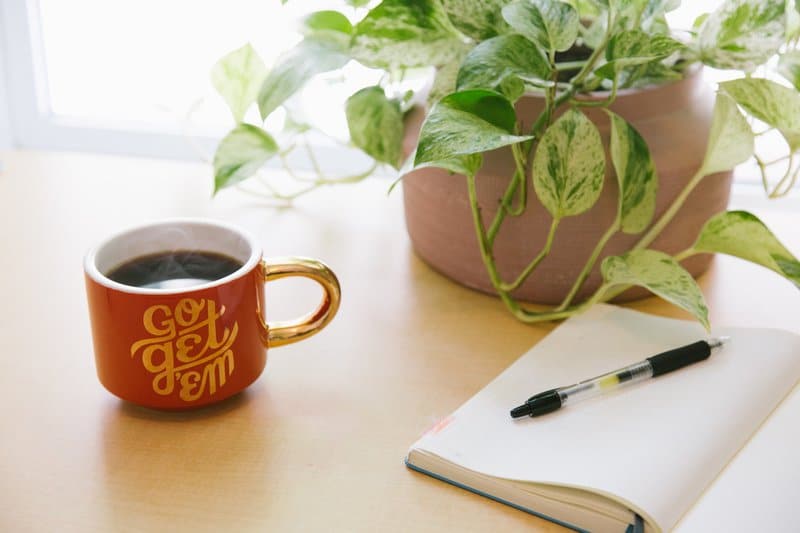 Ubersuggest
Search engine optimisation, or SEO, is a free way to get your business noticed. Very simply, it's all about creating quality content and using particular words and phrases to get your website high up on Google.
Initially, it can appear complicated and get very technical very quickly. But even if you're new to marketing, you can take some simple steps to help get yourself higher up on Google.
One free tool for this is Ubersuggest from renowned marketer and SEO expert Neil Patel. Ubersuggest makes suggestions of words you can add to your website, shows you how popular they are, and how many people have typed them into Google. It's simple and free to use, unlike more complicated tools such as SEMRush and ahrefs.
Putting just a bit of thought into the words on your website can mean a new customer can find you. And even better, the tool, along with SEO itself, is free!
Yoast
If you want to get your business high up on Google and have a WordPress website, definitely check out Yoast. With a free version, this plug-in can be added to your website in just a few clicks.
It shows you a traffic light system (red, amber and green) for things like your website pages and blog posts. It looks at the words and content you have on your page and suggests how you can make it more search-engine friendly. None of it is too complicated, either! It could be as simple as shortening your sentences or adding a link to the page.
Happy Marketing!
Wherever you are on your marketing journey, these tools help get you started. You'll even find that some of the most experienced marketing people will still use these free tools themselves!
Marketing should be manageable; taking the time to choose places to focus on and leveraging the right tools to help you can make all the difference to your success.