Social media is a part of our everyday lives, and this is also the case for small businesses. Whereas in the past, marketing would have involved things such as advertising in a newspaper, leaflet drops, or simple word-of-mouth, now it's more common to rely on social media.
The type of social media you use for your small business will depend on the type of business you own and what you are trying to achieve. There are many different social media platforms, each with benefits and drawbacks. And, while most people in the UK use some form of social media, how they use it, what platforms they use, and the time spent on it can all vary.
Covering all the bases and promoting your small business on all channels may be tempting. However, social media can take up a lot of time, energy and resources if you post without a plan. In a study, 43% of small business owners spent more than 6 hours per week on social media marketing. That is considerable time that can take you away from running your business!.
However, not being on social media can be equally harmful. In a 2022 study, 6 out of 10 business owners said they were apprehensive about using social media. This was because they felt their lack of knowledge on social could potentially damage their brand.
In a digitally connected world, not having a social presence for your business can lead to mistrust. Being visible and transparent allows people to carry out their due diligence.
Which Social Media Should You Use?
When deciding which social media channel to use for your small business, there are a few key elements to look out for:
1. Consider which platform is most popular with your target audience. Facebook and Instagram are the most widely used, but other platforms such as LinkedIn, Twitter and YouTube might be more appropriate for specific industries.
2. Evaluate which platform is most user-friendly. Platforms like Facebook, Twitter and Instagram are easy to use but may require additional software or knowledge for more advanced features.
3. Look at the cost of using each platform. Some social media platforms are free, but others require a monthly fee for certain features or adverts.
4. Ensure you have the time and resources to maintain multiple platforms, as different platforms require different content and strategies.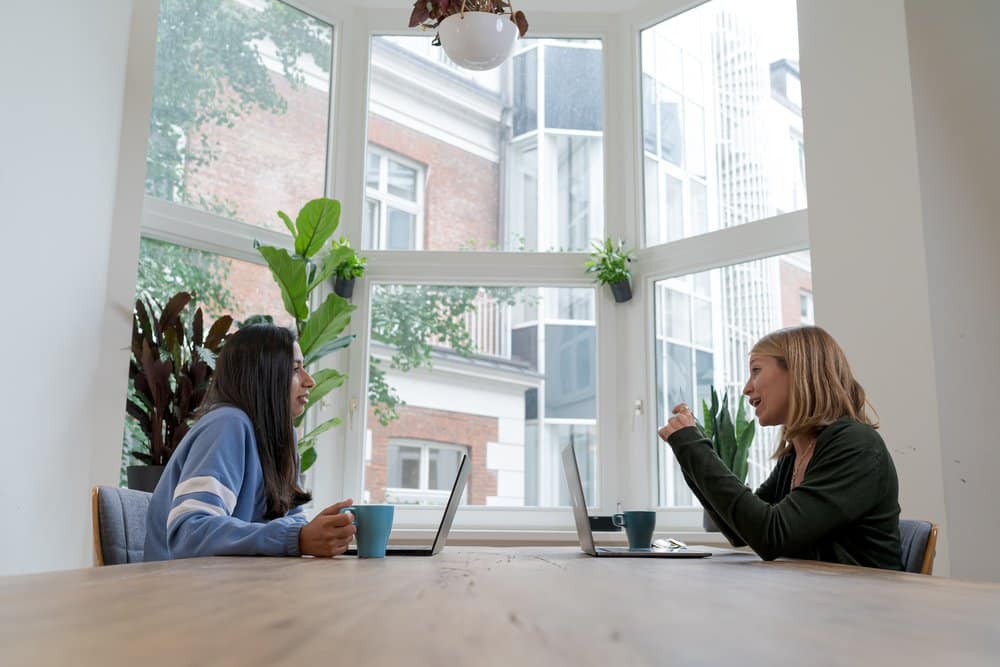 A Guide To Social Media Platforms
Facebook
As the largest of all social media platforms in the UK and West, it has over 2.91 billion users to target. No matter your target market, persona, or age, chances are they're likely to have a Facebook profile.
Particularly for individuals who fall into the "Millennial" or above (so typically late 20's upwards), this is a great platform to target. It's easy to use and requires no specialist skills. There are also plenty of videos and guides out there on how to create a campaign.
Facebook also has a native scheduling tool, so you can create content (including text, video or images) and schedule it beforehand. This minimises the daily effort and can be batched into pockets of time ahead of schedule. This platform also connects with other platforms within the Metaverse, allowing for native cross-posting.
There are some negatives of Facebook, though. Being such a huge platform means a lot of noise, and the half-life of a Facebook post (this is how long it will remain in people's line of vision) is generally relatively short. Therefore, a lot of effort and financial investment goes into creating campaigns that will be seen.
Facebook will also always try and service its paid-for and boosted posts as a priority. This means paying for adverts to increase your visibility can be attractive, but it can lead to costs that steadily increase in trying to maintain your visibility.
Another thing to be aware of is trolls. These are not exclusive to Facebook and will appear on all platforms. However, they can be more prevalent on larger platforms. It's important to have a strong content moderation strategy; otherwise, this can damage your brand and reputation.
All business types can benefit from visibility on Facebook as it's such an overarching platform.
Twitter
Twitter is a microblogging platform that allows users to post short messages called tweets. The average age of Twitter users is 25-34 years old, with most users being active daily.
Twitter allows businesses to reach a broad demographic driven by text rather than engagement. Hashtags can be used to increase reach and engagement, and it's very much an active platform. Having a solid Twitter strategy can be tricky, as the Twitterverse does move relatively quickly and is incredibly responsive to news and world events. You can schedule tweets, but these will likely be very static and get drowned out in a rush of news.
What Twitter is really good for is dealing with customer service. Any brand will often get a tweet when they've received poor service, and a wider audience will look at these as a barometer for how the brand responds. Businesses that respond quickly and effectively to tweets are more likely to gain customer loyalty than those that don't.
The negatives of Twitter are that it is quite a fast-moving platform, and what your brand says can get lost in the noise. It's easy to make mistakes, particularly with the fast-moving nature of Twitter and its incredibly responsive user base. As such, it requires someone confident in delivering quick responses and knowledgeable enough about the brand's content strategy to respond appropriately.
The kind of business a Twitter presence would suit would be both B2B and B2C, particularly eCommerce.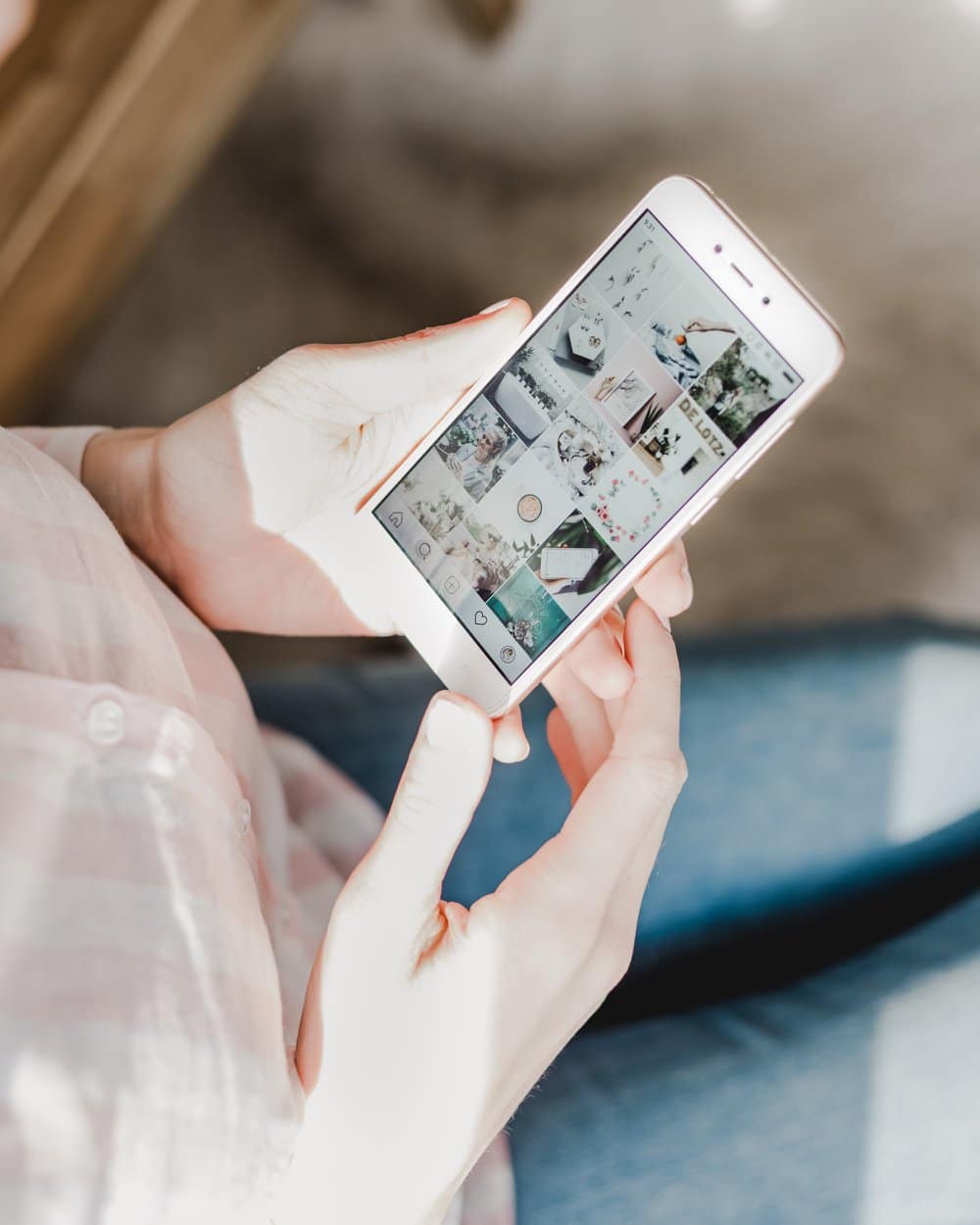 Instagram
Instagram took sharing photos, turning them into an aspirational community and reference point. With an audience that is traditionally aged 18-34 (around 60%+), this platform is great for brands that want to use visuals to sell their products and services.
An Instagram strategy should include visually appealing content that reflects the company's aesthetic. Hashtags and geotags can increase visibility and help with local engagement.
However, it requires slightly more legwork than Twitter and Facebook because appearance counts for everything on this platform. There are also stories, reels, and the traditional "grid" (the photos you upload with comments and hashtags).
Keeping updated with new features is key to cracking Instagram, as engagement and reach can dramatically shift. Instagram was always about photos for many users, but it's as much about video nowadays.
The downside of Instagram is that it can be time-consuming to manage, and if a post isn't perfect, you'll get fewer likes and engagement – which in turn can reduce your brand's visibility.
It's also essential to ensure that you don't lose the "human" element of the platform.
Businesses that can benefit from an Instagram presence include fashion, food and drink, lifestyle and beauty brands, and those that want to promote an aspirational lifestyle. Instagram is also great for outsourcing and engaging in influencer marketing, and businesses can use this platform to push their message. You can also shop on Instagram, allowing people to buy directly from the platform.
LinkedIn
This professional networking platform is a lot less formal than it was in previous years but is still a vast networking and marketing opportunity for those in B2B. Nowadays, it's less about selling and more about building relationships and an audience. This is an excellent platform for those in areas such as recruitment or specific industries and allows you to directly connect with potential business customers, spokespeople, mentors and industry experts.
While the platform is free, much of the functionality is locked to premium accounts. These can get quite expensive and have a dynamic pricing structure. However, if your company offers consultancy or specialist business services and products, then using the site as a blog and signpost can be done for free.
In addition, LinkedIn has some amazing groups, webinars, and live events. These are great for networking, increasing your knowledge, and also a great way to elevate your company by organising and administrating your events.
The downside of LinkedIn is that it can take a while to build an audience since users are more likely to look for engagement with others who have similar job titles and industry experience. It's also more formal than other platforms, so it can be harder to crack the right tone of voice.
You can also end up utterly inundated with sales messages. This is enough to make many users turn off notifications, so use this functionality sparingly and carefully.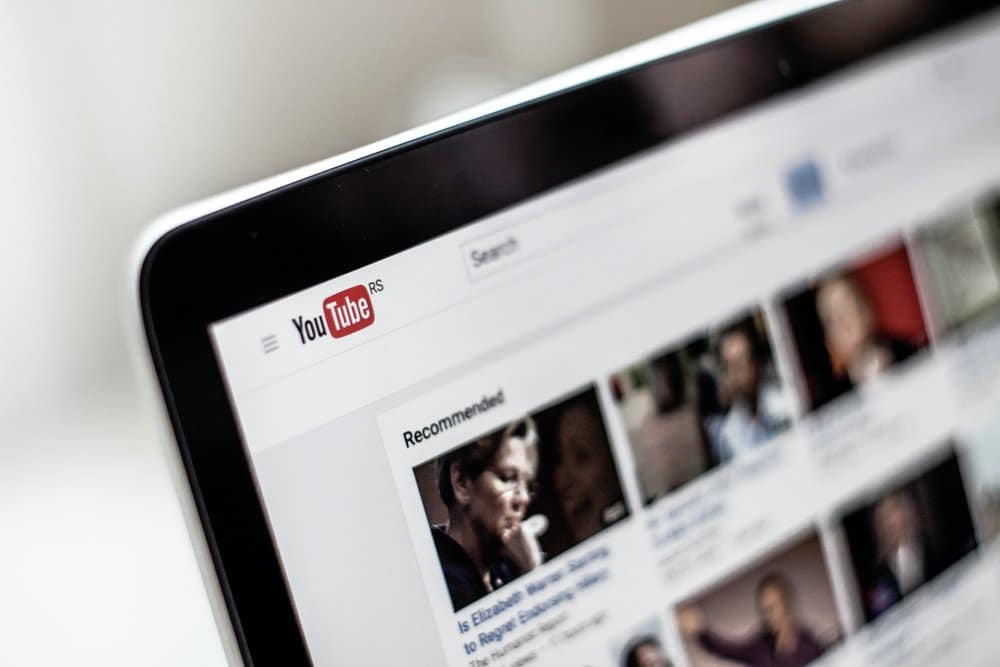 YouTube
Twenty years ago, YouTube wasn't a thing; now, it's some people's careers. Owned by Google, YouTube is a video-driven social media platform that allows users to upload and view videos. It's also the world's second-largest search engine, with 2.1 billion users monthly searching for things such as How To's and reviews.
Due to its large user base, it's great for companies who want to use video marketing. It's also fantastic for giving people a behind-the-scenes look at what you do and also allows them to get to know the people in the company.
It is also great for engaging with your customer base, answering frequently asked questions, and creating a library of content that can be shared across platforms.
However, it can be tough to get up and running. Many companies try and launch a YouTube account but then find, unless they are specifically in a visual/presenting industry, it's a challenging platform to break into and maintain.
YouTube also has a lot of rules and regulations, so it's crucial to ensure your content is appropriate for the platform. It's also important to consider whether creating a channel is worth your time and resources, as getting traction can take a lot of work. If your company has a low order value, spending a lot on resources like cameras and editing equipment may not be the best use of time or money.
Businesses that could benefit from using YouTube are those in higher value orders, such as financial services and consultancy that offer advice. It can also be incredibly effective for B2B companies that have products to promote but often get a lot of questions about how they are used.
Pinterest
Pinterest is an incredibly powerful social media platform. And one that, if you use any kind of blogging or imagery, can be leveraged with minimal additional effort.
Pinterest is an image-driven platform focusing on creativity, inspiration and discovery. It's almost like an interactive version of a magazine, with users able to 'pin' images and videos and ideas for products or services. It's also a great tool for collecting images, ideas and content.
If your company relies on visual marketing but lacks the resources to constantly update Instagram, Pinterest is perfect. It allows image-based posting, but the timescale is more evergreen. People search for keywords and pin things rather than being served things that have been created or are trending. It's a slow-growth platform that can provide compound impact when executed correctly.
This is the platform for anybody who creates things like furniture or offers any design service. Catering and hospitality can also get some visibility from being on here. Pinterest's main demographic in the UK is typically female and younger, offering a very aspirational platform.
TikTok
TikTok has exploded in popularity in recent years and has an audience almost exclusively of the younger generation (40% in the UK are aged 18-24). But this is changing as the platform gains traction.
Video-based, Tiktok allows users to create short video clips with various effects and editing tools. Using creativity, music and special effects, you can make your company stand out.
There are also great niche communities within TikTok, and the algorithm learns from each user's engagement with content. This then delivered a personalised feed of videos and content aligned with that person's interests. If they are into books, they'll reach BookTok, those who love food will get recipes, and so on.
TikTok is great for creating high-impact, low-cost video content that can be used to reach a large and niche targeted audience quickly. However, competition for user attention is high, and businesses need to develop creative content to stand out.
Hashtags and challenges can increase engagement, but you must know what is trending to make the most of it. Equally, as a very casual platform, it can be tricky to take something formal and make it fun and engaging, although possible!
However, it takes some trial and error and expertise in creating video content. If you are camera-shy or don't fancy putting yourself out there, TikTok may not be your best option.
Social media platforms have become essential to businesses' digital marketing strategies. With each platform, there is a unique audience, features, and challenges that businesses need to consider when developing their social media strategies.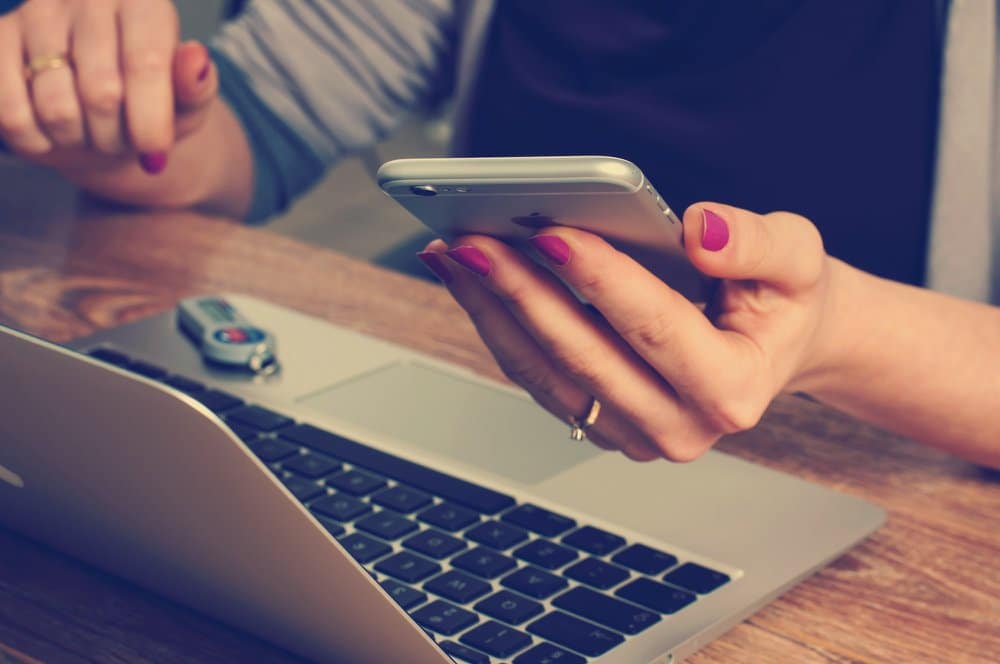 Making Social Media Manageable
Whatever platform you decide is right for your business, you must ensure that your marketing efforts involve developing engaging and visually appealing content that reflects your brand's personality and adds value to your target audience.
You don't need to actively engage on every platform. While signing up for your username on each one is recommended, use your resources sparingly to push your message out. If you are having success with one platform, you can bring others in or even cross-post the same content.
If you are still feeling out of your depth, there are guides and videos to help. Or alternatively, bringing on a specialist such as a virtual marketing assistant can help you to delegate a lot of the effort – physically and creatively.
Ultimately, social media is all about having conversations, building relationships and offering value to your target audience. As long as you achieve this, your social media efforts will succeed.